Lanzarote, one of the stunning Canary Islands, is a treasure trove of natural beauty, cultural experiences, and outdoor adventures. This sun-soaked destination offers an array of activities for travelers looking for an unforgettable holiday. 
Whether you're a nature enthusiast, a water sports lover, a history buff, or a foodie, holiday in Lanzarote has something to inspire every traveler. In this guide, we'll explore the top things to see and do on this captivating island, helping you plan the perfect holiday filled with exciting adventures and relaxing moments.
Top Things To Do and See During a Family-Friendly Holiday in Lanzarote 
Make your holiday in Lanzarote a memorable experience with these top things to do and see. In this section, we will list the best things you can experience with your family in Lanzarote. So, do have a look for an escape that will make your time in this Canary Island a worthwhile experience. 
Exploring Timanfaya National Park
Home to dormant volcanoes, you can ride camels, dine at the Geothermal Restaurant, and witness geysers in action.
Discovering Jameos del Agua Caves
These unique volcanic caves house a rare ecosystem, including albino crabs. Explore the caves, spot the crabs, and enjoy underground concerts.
Cooling Off at Aquapark Costa Teguise
This water park features slides, a lazy river, wave pool, and play area.
Venturing to Papagayo Beach
Accessible only by boat or on foot, this secluded cove offers a pristine beach for swimming, snorkeling, or relaxation.
Visiting the César Manrique Foundation
Explore the works of Lanzarote-born artist and architect César Manrique in this museum housed in one of his former homes.
Lanzarote also offers family-friendly activities like the Cactus Garden, Aloe Vera Plantation, Rancho Texas Lanzarote Park, Karting Lanzarote, and the Playas Doradas Shopping Centre. With its scenic beauty and warm climate, Lanzarote promises an ideal family holiday. 
Best Travel Packages Available Online for an Unforgettable Holiday in Lanzarote
Book the travel packages from easyJet for a hassle-free vacation. They offer an array of deals with which you can spend an unforgettable holiday in Lanzarote. Have a look at the following travel packages that will make your time in Canary Island an exceptional experience.
Galeon Playa Apartments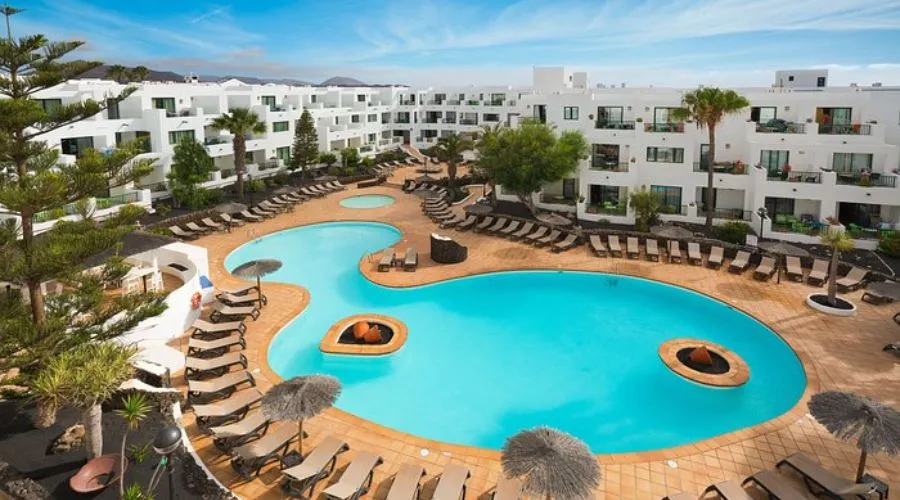 Travel Package: Hotel + Flights + 23kg bags + Shared transfer
The Galeon Playa Apartments offer a perfect blend of spacious comfort and the luxury of a traditional hotel. Whether you prefer one or two-bedroom apartments, you'll enjoy the modern, well-lit, and roomy accommodations. Each apartment features a cozy living area and a convenient kitchenette. Situated just a brief stroll away from Playa del Jabillo, and a mere 10-minute walk from the expansive Playa de las Cucharas beach, these apartments provide an ideal location for a relaxed and enjoyable stay. With four outdoor pools, including two for kids, and all the essential amenities, your vacation here promises both space and luxury.
---
 2. Hotel Costa Calero Thalasso & SPA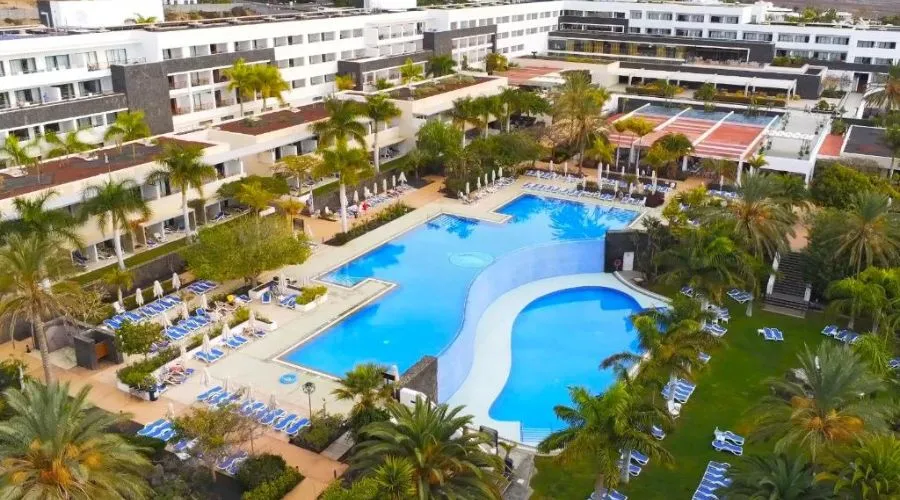 Travel Package: Hotel + Flights + 23kg bags + Shared transfer
Nestled on a hillside overlooking the bustling harbor of Puerto Calero, this elegant four-star Hotel Costa Calero Thalasso & Spa offers a serene escape on Lanzarote's sunny southern coast. A brief stroll takes you to the lively marina, complete with its charming waterfront bars and authentic Canarian eateries. For more extensive entertainment options, Puerto del Carmen's vibrant center is just a five-minute taxi ride away.
The hotel boasts lush tropical gardens, teeming with exotic blooms, and a tranquil two-tier pool, perfect for unhurried mornings basking in the sun. Additionally, an inviting sandy area with swaying palm trees provides a beach-like atmosphere, complete with a 40-meter saltwater pool, perfect for a refreshing swim.
---
3. Hotel Club Siroco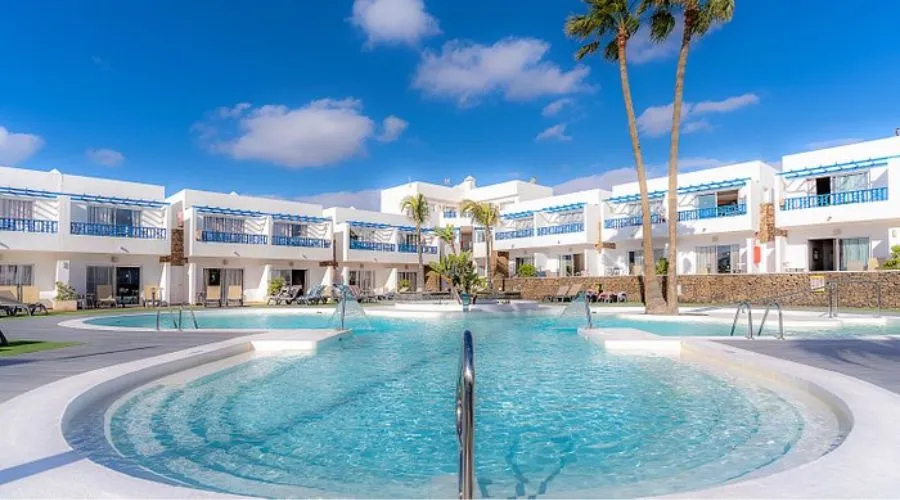 Travel Package: Hotel + Flights + 23kg bags + Shared transfer
The Hotel Club Siroco is exclusively for adults aged 18 and above, and its prime location is its standout feature. Situated in the heart of Costa Teguise, it is in close proximity to the beautiful crescent-shaped beaches of Playa de los Charcos and Playa de las Cucharas.
The focal point of the hotel is undoubtedly its expansive, curvaceous pool, surrounded by comfortable loungers, parasols, and tall palm trees. The pool area also features water spouts along the edge for those seeking a relaxing in-pool massage. If you're feeling hungry or thirsty, a convenient poolside bar serves drinks and snacks, making it irresistible to enjoy a cocktail while reclining on your sun lounger.
---
Conclusion
Planning a holiday in Lanzarote is an exciting endeavor, and finding the best deals can make your trip even more enjoyable. That's where easyJet, a trusted travel partner, comes in. With its extensive knowledge and experience in the travel industry, easyJet can help you secure great deals on flights and accommodations, ensuring your holiday to Lanzarote from the UK is both cost-effective and memorable. 
So, whether you're eager to explore volcanic landscapes, soak up the sun on pristine beaches, or savor local cuisine, Lanzarote offers endless inspiration. Start packing your bags, and get ready for all-inclusive holidays in Lanzarote that will leave you with cherished memories. Explore the official website of easyJet to find special deals and holiday packages. 
Furthermore, if you want to read more such informative and interesting blogs, follow our website NoblePuma. 
FAQs