Your holiday in Corfu experience is just one step away from the charming island of Corfu! It's one of the majestic islands in Greece known for its rich historical past. The island has a rich cultural history that Venetian, English, and French have influenced. The exciting thing about visiting this island is that visitors will have rich cultural exposure. The unique food and dazzling architecture is also an exciting thing for tourists, visitors, and travellers to learn and explore.
In this blog, you will get to know all about things you can do such as visiting different towns, mansions, palaces, and timeless beaches that make a holiday in Corfu memorable. If you think about any place to get yourself immersed in Western Greece then there is nothing like Corfu. Also, make your travelling experience cheap with EasyJet by booking cheap flights.
Fun things to do during a holiday in Corfu
1. Stroll the Streets Of Corfu Old Town
The old Town of Corfu is one of the places in Corfu that has many charms for its visitors. The food, culture, and social life of the locals, and get immersed in the daily activities around the town. There are charming traditional shops where visitors can shop for handy crafts and souvenirs.
Old Town is mainly is also popular for historical highlights such as the Palace of St. Miachel, Old Fortress, and other Ancient churches that are still standing tall. You can also take a full adventurous tour around the Kanoni area which offers soothing countryside views and immerse in the vibes of Greece's local culture.
2. Explore Paxos Island
The island is a place where you can explore the majestic view of the ocean. The surrounding oceanic view and the serene island will leave you amazed. What you can do on the island is take a tour on a yacht and sail across the island. This is the best highlight of the island that you will make your holiday in Corfu memorable.
The visitors can also meander through the beautiful streets of traditional villages. There you can explore the authentic traditional sead food and engage in conversations with the locals.
3. Snorkeling in Blue Lagoon
The best thing that Blue Lagoon has in store for its visitors is the best experience for snorkel lovers. The blue oceanic view, the serene oceanic atmosphere, and deep underwater exposure are what you have been missing. It is one of the must-visit places in Corfu if you want to make your holiday in Corfu more exciting. And if you are keen on snorkeling in your holidays then there is no place like Blue Lagoon in Coffu. A lot of people enjoy cruising, swimming, and family picnics to get the best out of the place. The place is a complete holiday destination for travellers of all types.
4. Visit the Porto Timoni Beach
It's one of the best beaches in Corfu. It's known for its majestic oceanic views, the clean blue sky, and deep blue water making it one of the best places for visitors. What you can do at the beach is take an afternoon sunbath, swim in turquoise water in the late evening, make it a family picnic spot, and take time to rejuvenate yourself with nature.
5. A Boat Trip to Parga
Since it's just a few miles away from Corfu mainland visitors can take a day trip to Parga to see the charming seaside town of Parga. The old Parga town with a timeless scenic view will leave you inspired. There are rocky stores that are dotted with bright green trees, clear blue water, and stunning backdrops and the red-roofed hillside is just breathtaking. You can walk through the narrow streets of Parga and enjoy the sunset in the evening during your holiday in Corfu.
6. Explore Angelokastro Castle
The Angelokastro Castle is truly a sight to view from the distance since it is located on the top of the island. It's a sight that you will keep beholding. Back in the days the place once served as a defense against the pirate invasion. You can take a tour around the castle, and stay on the top of the castle to get a seamless oceanic view. The castle overall has so many things to offer to its visitors.
Also Read: Budget Holiday In London: How To Plan A Trip Without Breaking The Bank
Things to carry with you
If you have already decided on a holiday in Corfu here are some important things that you should think about while praying for a trip to Corfu.
Book a flight in advance with Easyjet for affordable pricing and a heavy discount since during the peak season lights are too expensive.
Make sure to keep your travel light and comfortable. Avoid carrying a lot of things such as extra clothes that you may likely not wear them.
If you are traveling in summer carry light clothes and if you are planning for a holiday in Corfu in winter carry warm jackets. The island may be extremely cold during the evening time.
For summer travellers, carry essential things such as beach towels, sunscreen, beach dresses, hats, and other necessary beach accessories if you are looking forward to exploring beaches in Corfu.
Keep all your documents and travel accessories with you such as your passport, tickets, driver's license, adapter, charger, etc.
Last but not least make sure to carry cash with you. If you are traveling by local taxi and around the old villages and town you might need cash with the locals rather than debit or credit.
Top luxurious hotels to choose for the holiday to Corfu
1. Cook's Club Corfu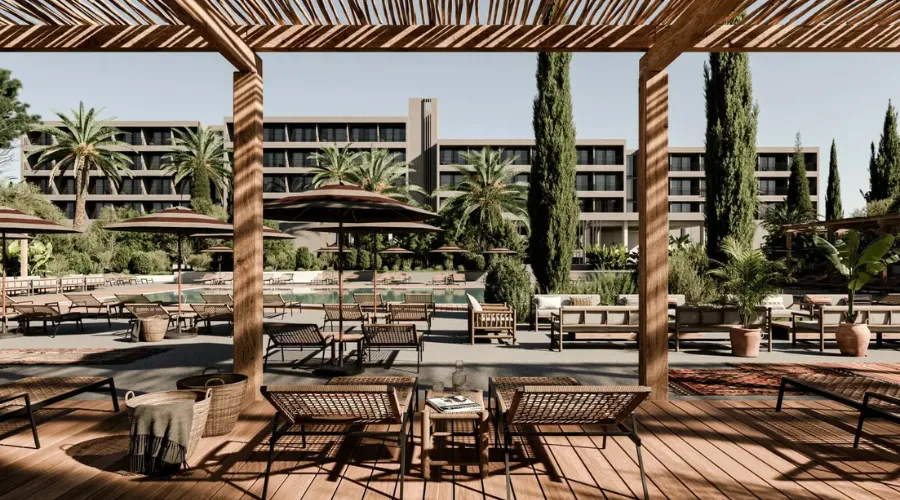 A fantastic hotel for travelers who are looking for an uncompromising luxurious experience in Corfu. It has a large outdoor swimming pool with sufficient front lounges, a world-class spa centre, a bar, a fitness center, and a nice restaurant. It's suitable for all types of travelers.
2. Grecotel Luxme Daphnila Bay Dassia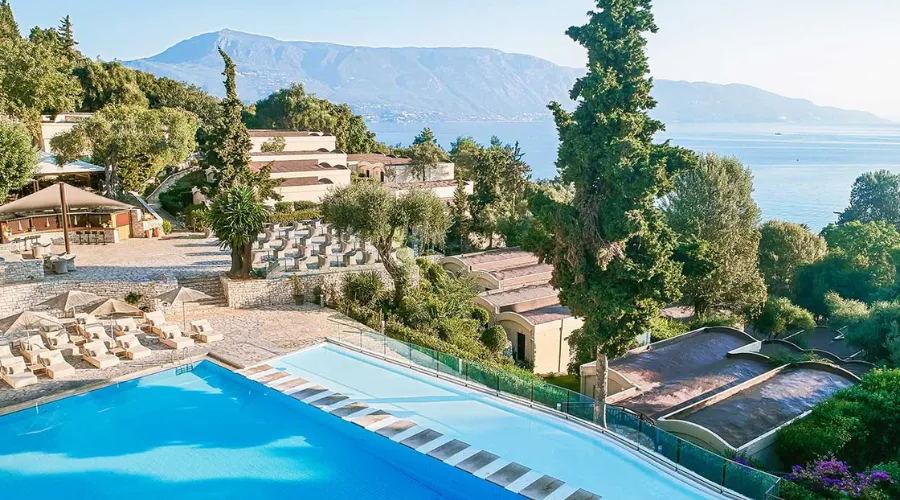 The Grecotel Luxme Daphnila Bay Dassia is an elegant hotel that will leave you breathless. It's a must-visit hotel if you are looking for a pleasant luxury stay. The extended outdoor swimming pool, the surrounding coral trees, and the magnificent architecture of the hotel will make your holiday more delightful. It has all the facilities you need.
3. Mareblue Beach Resort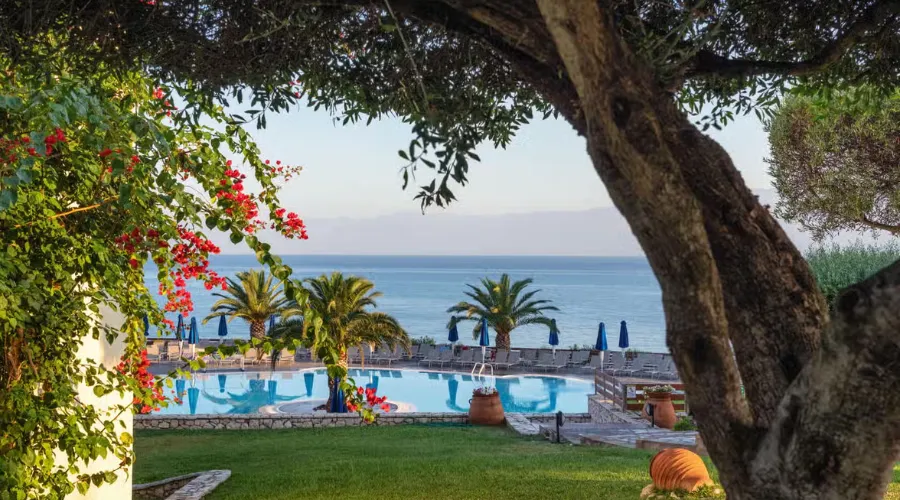 The Mareblue Beach Resort is a fantastic resort loathed in the countryside of Corfu. This resort is perfect for all types of travellers. Especially recommended for a family and couples. The best thing about the resort is that it's surrounded by stunning landscapes and turquoise Lonian Sea views right at the doorstep of the resort. The resort also facilitates activities such as scuba diving and aqua aerobics activities
Conclusion
Your holiday in Corfu is going to be memorable, thanks to Easyjet where you can find cheap airlines and the best hotels to stay in. With a complete holiday package with Easyjet, you can also get amazing discounts on hotels and flights. For more information on a holiday in Corfu, visit Noblepuma.
FAQs