The market for metal cutting tools has been growing rapidly to provide effective manufacturing of products with ease and precision. Whether you are looking for metal cutters for the automotive industry or the mechanical sector, Home Depot houses the best six metal cutter brands of 2023 that offer powerful machinery with ergonomic designs. So, take a look at this article to determine which metal cutters are worth spending on. 
Top 6 Metal Cutters of 2023 to recreate & reuse your metal objects: 
1. DeWalt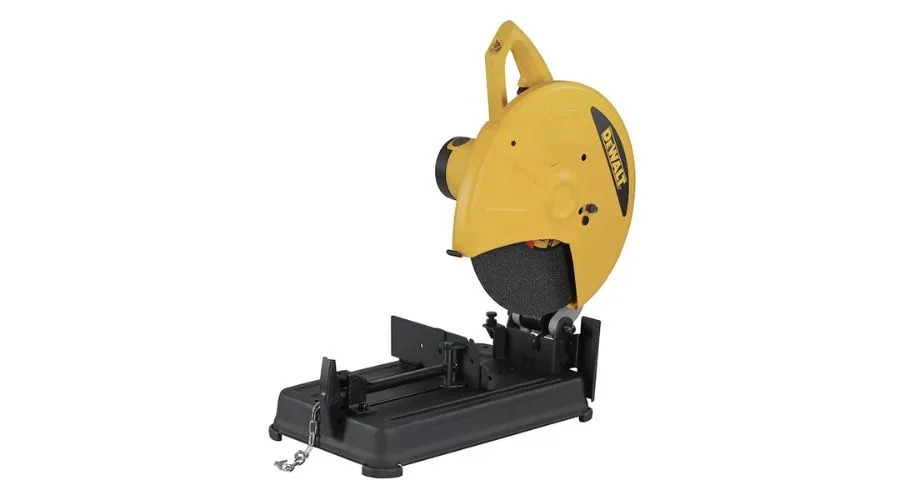 DeWalt is an American global power tool and handheld appliances builder that deals with manufacturing, construction, home crafts, and woodworking industries. The company offers various products that are built for professionals and works pretty efficiently. This DeWalt 14-inch Metal Cutter comes with a powerful 2,200-watt motor system and 3,800 rpm speed for precision and touch surface cuttings.
Its refined design provides a strong grip so that you can smoothly move it around. The appliance also features a 45-degree fence to provide precise cutting angles and includes a 14-inch abrasive disc along with a wrench. You get a guarantee of 3 year along with a year of free service and it costs around $3,699.
---
 2. Milwaukee
Milwaukee Electric Tool Company is a multi-national enterprise that produces the very best heavy-duty electronics and accessories made especially for experts and professionals. The company is known for providing innovative solutions that deliver high-quality, durable, and increased-performance power tools. Milwaukee's 14-inch Corded Metal Cutter is an amazing find that allows you to cut a broad variety of metal articles with up to 5 inches of thickness.
The tool has a spindle lock button that lets you change the blade quickly. It has a power of 15 amps and 3,900 revolutions a minute and holds a motor with electrical currents flowing at a speed of 120 volts. It has a straightforward design that provides easy handling, features oversized guards, and an adjustable fence allowing 45 degrees miter cuts. It costs $3,849.
---
 3. Bosch
The leading German supplier of technology and services is a renowned brand that offers its products and services across the globe. Bosch is one of the major players when it comes to introducing cutting-edge industrial and building technologies. Bosch's Metal Cutter has a 355 X 25.4 mm abrasive cutting disc, holds an absorbed power of 2,200 Watts, and offers 3,800 revolutions a minute.
For difficult jobs like construction, blacksmithing, and metallurgy, this product is the most preferred by the experts. The product has 0 degrees and 45 degrees of the rectangular, male square, and L-profile 0-degree cutting capacities. And, the compact design works spectacularly for heavy-duty and easy portability. It costs around $3,449.
---
  4. RIDGID
RIDGID started with the innovation of the modern pipe wrench in 1923 and has ever been renowned for its sturdy and effective products. The brand offers durable and reliable equipment for plumbing, pipe fitting, construction, and HVAC trades products. RIDGID's 14-inch Abrasive Disc Shutting Machine holds a 1,800 Watts motor along with high torque, all the crucial parts, and detailed manual instructions for guidance.
The product allows you to cut 5 inches in a curve and 4½ x 6½  inches in rectangular shapes, which proves effective for cutting through rebar, bar, and metal bolts. It also provides tool-less miter adjustments for cutting at various angles and a fence adjuster for 45 degrees cuts. It costs around $3,319.
---
 5. Urrea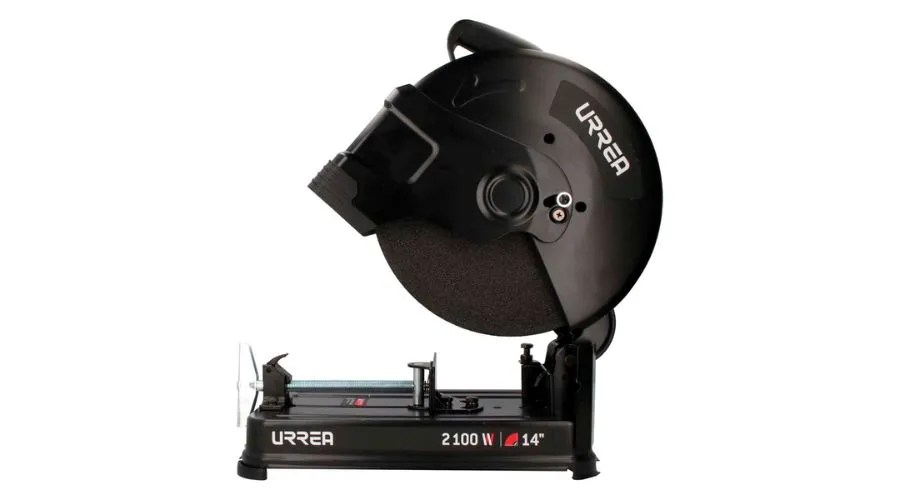 Urrea Professional Tools is a logistics and supply chain company that offers complete solutions for various industries and heavy-duty at affordable prices. The brand is known for its superior-quality products which are built to last for generations. Urrea's 14-inch Metal Cutter comes with a power of 2,100 Watts and an ergonomic design for an easy and strong grip on the handle.
It has a vise-type press along with an easily manageable adjustment system, so you don't have to spend on additional tools and appliances. If you want to adjust the base for cutting varied size materials, you can smoothly do so with this sheet metal cutter. It comes with a rubber base to provide enough support and stability and costs $4,735.
---
 6. Siefken
Siefken Electronics brand builds the finest types of machinery established with German technology along with the highest efficiency controls. The company does heavy testing in extreme conditions to provide excellent performance and higher-quality products. Siefken's 14-inch Miter Saw, made for industrial use, houses the power of 2,500 Watts and a high speed of 4,000 rpm.
The metal laser cutter has a quick clamp that lets you easily fix the articles to the machine. It has been designed in such a way to offer ease of moving and transporting it around. If you are looking for a high-power metal cutter at a reasonable price, this product is worth investing in. And, it costs around $3,699.
---
Conclusion
With tons of new innovations and advancements in technology, revolutionising the world, these metal-cutting tools are undoubtedly making it easier for various industries to do their job more efficiently. Whether you invest in a renowned company like Bosch, or DeWalt, these durable and reliable metal cutters would surely be worth spending your money on. So, visit Home Depot's page, take a look at the abovementioned products, and shop away. For more information, visit Noble Puma.
FAQs