Wall lights, also refer as wall sconces or wall-mounted fixtures, are lighting fixtures that are designed to be mounted on walls. They provide both functional and decorative lighting, adding style and illumination to various spaces. Home Depot offers a wide range of wall lamps that can enhance the lighting and aesthetic appeal of any space. Whether you're looking for functional task lighting or stylish accent pieces, their selection of wall lamps has something for everyone. Let's explore with NobelPuma the types of wall lights and how you can choose the best wall light for your home.
Types of wall lights to illuminate your space:
There are various different types of wall lamps available, each offering unique features and benefits. Here are some of the most common types of wall lanterns:
1. Swing Arm Wall Lamps: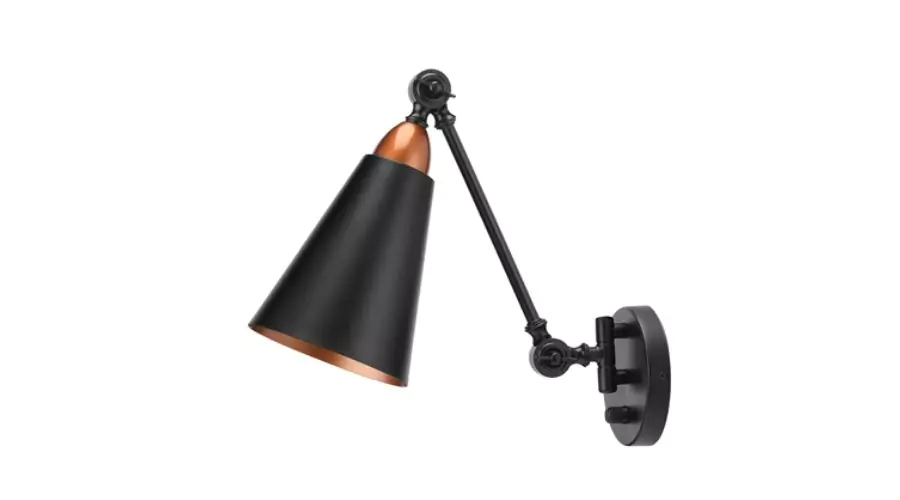 These lamps have an adjustable arm that can be swung out and positioned to direct light where needed. They are versatile and often used as task lighting in areas such as reading nooks, bedside tables, or home offices. Home Depot's set of 2-arm wall lamps is perfect for your interior. Its matte finish with golden details creates an aesthetic appeal to your room. Comes with a thin arm with joints that let you adjust and install it conveniently.
---
2. Sconces: 
Sconces are decorative wall-mounted fixtures that provide both functional and ambient lighting. They come in various styles and can feature shades, diffusers, or exposed bulbs, adding elegance and character to any space. These lights are perfect for your living room, halls, corridors, or even the bedroom. Home Depot has the best collection of sconces from which you can choose according to your interior.
3. Up/Down Wall Lights: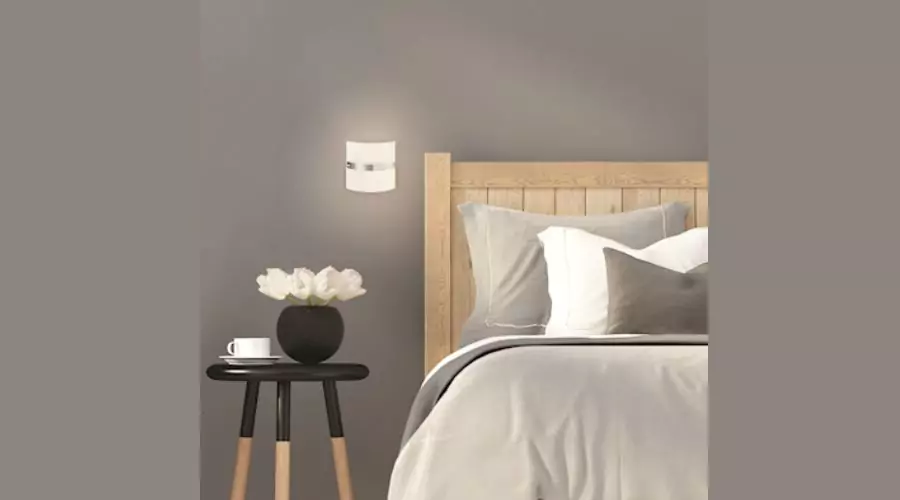 These wall lamps emit light in both upward and downward directions, creating a beautiful wash of light on the wall. They are often used to enhance architectural features or create a dramatic lighting effect. Home Depot's Incandescent full wall bedroom wall lamps will change the look of your bedroom.
---
4. Vanity Lights: 
Vanity lights are commonly used in bathrooms and dressing areas to provide even and flattering lighting for grooming and applying makeup. They are typically mounted above or on the sides of a mirror. These lights add extra style to your bathroom or dressing area. This vanity wall lamp of 4 lights is ideal for compact bathroom or small mirrors.
---
5. Outdoor Wall Lanterns: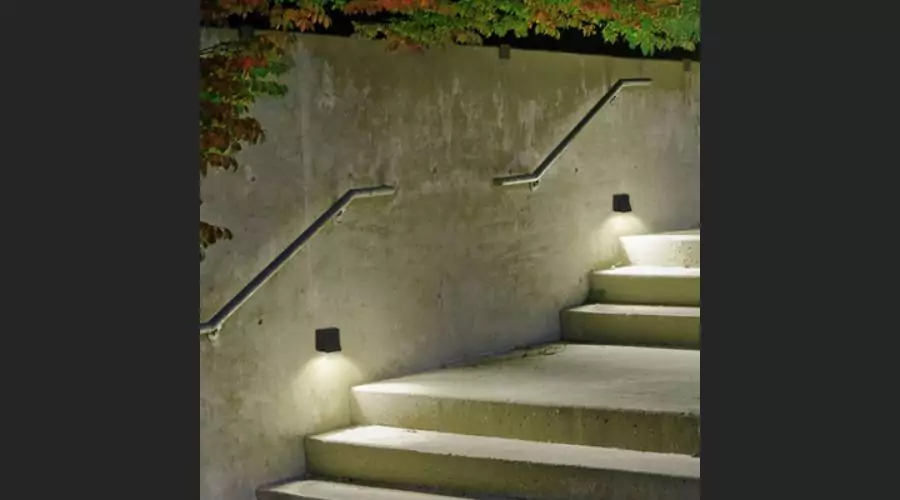 These wall lanterns are designed to withstand outdoor conditions and are ideal for illuminating entryways, patios, or porches. Outdoor wall lanterns come in various styles, from traditional to modern, and can enhance the exterior aesthetics of your home. These fixtures are designed to withstand outdoor conditions while providing illumination for outdoor spaces such as entryways, patios, porches, and gardens.
---
6. Spotlight Wall Lamps: 
Spotlight wall lamps are adjustable fixtures that focus light on specific areas or objects. They are commonly used for highlighting artwork, and architectural elements, or creating a dramatic lighting effect. These types of lamps have an adjustable spotlight head that lets you direct the light exactly where you want it.
---
7. Cylinder Wall Sconces: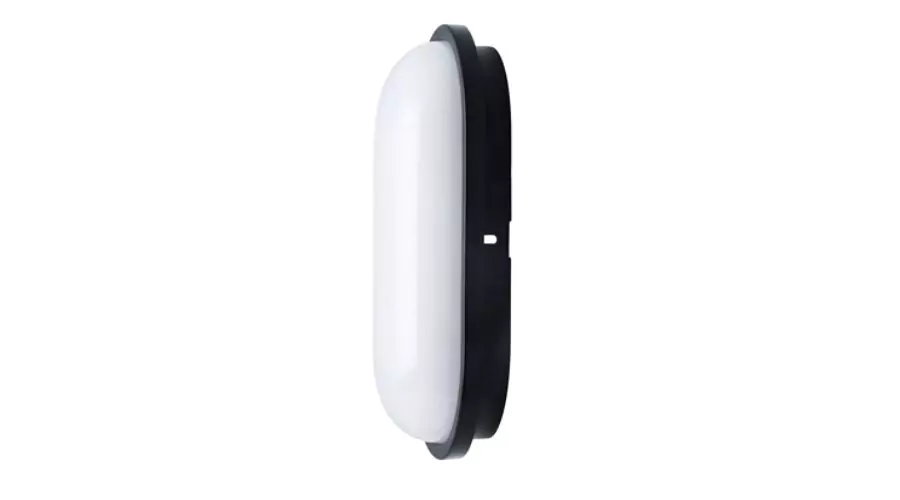 Cylinder wall sconces feature a cylindrical shade or glass diffuser that provides a soft, diffused light. They can add a contemporary touch to any space and are often used for ambient or accent lighting. These sconces are elegant and versatile lighting fixtures that feature a cylindrical shape for their shades or diffusers. They offer a sleek and contemporary design that can enhance the aesthetics of any space.
8. Flush Mount Wall Lamps: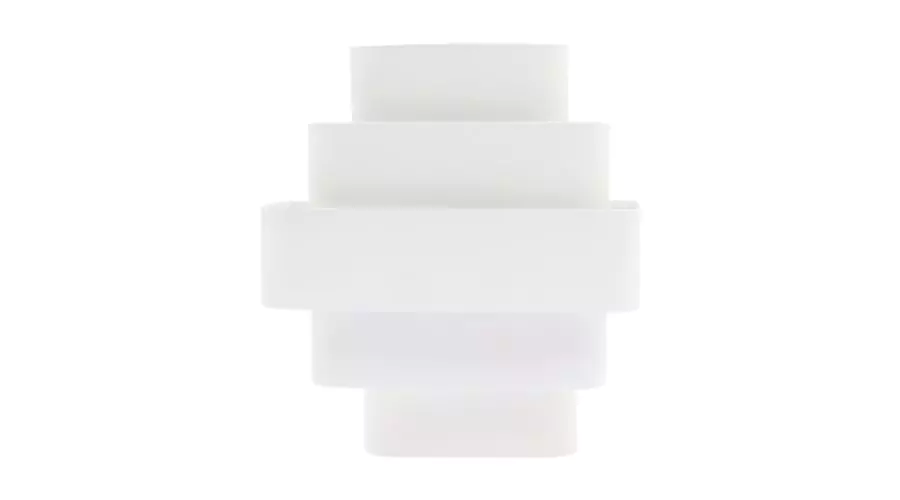 These wall-mounted fixtures are designed to sit flush against the wall, providing a sleek and unobtrusive lighting solution. They are ideal for spaces with limited clearance or where a minimalist aesthetic is desired. These lamps provide a sleek and unobtrusive lighting solution, making them suitable for spaces with limited clearance or where a minimalist aesthetic is desired.
---
How to choose the best wall light for your home?
Choosing the best wall light for your home involves considering various factors to ensure it meets your functional and aesthetic needs. 
Determine the Purpose: Identify the purpose of the wall light. Are you looking for ambient lighting to create a warm glow, task lighting for specific activities, or accent lighting to highlight artwork or architectural features? 
Assess the Space: Consider the size and layout of the room where the wall light will be installed. Measure the available wall space and take note of any obstructions or architectural features that may impact the placement or style of the wall light.
Style and Aesthetics: Choose a wall light that complements the overall style and décor of your room. Consider the existing lighting fixtures, furniture, and color palette to ensure the wall light integrates harmoniously. Whether your taste is modern, traditional, industrial, or minimalist, find a design that enhances the visual appeal of the space.
Lighting Direction: Determine whether you want the light to be directed upwards, downwards, or both. Upward lighting can create a soft, indirect glow on the wall, while downward lighting provides more focused illumination. Some wall lights offer adjustable features, allowing you to customize the lighting direction.
Ease of Installation: Determine whether you prefer hardwired or plug-in wall lights. Hardwired options require professional installation and are a permanent fixture, while plug-in wall lights offer flexibility and can be easily moved or replaced.
Read Reviews and Seek Recommendations: Research customer reviews and seek recommendations from friends or professionals to gain insights into the performance and durability of different wall light models.
Visit Showrooms or Online Stores: Visit lighting showrooms or browse reputable online stores to see the variety of wall light options available. Seeing the lights in person or exploring detailed product descriptions and images online can assist you in visualizing how the wall light will look in your space. You can check Home Depot's website where you'll find a wide range of wall lights.
Conclusion
Wall lights serve multiple lighting functions depending on their design and placement. They can provide general ambient lighting, task lighting, or accent lighting. Home Depot's collection of wall lamps provides a wide range of options to illuminate your space with style and functionality. With various styles, energy-efficient options, and diverse price points, Home Depot ensures that every customer can find the perfect wall lamp to complement their décor and enhance their lighting scheme. Browse their extensive range of wall lamps for living room, select the ideal lamps, and transform your space into a well-lit and inviting haven. For more information, visit Noble Puma.
FAQs