Pedestal fans are those tall, standing fans you see placed at the corner in people's houses. They are electric, oscillating, and portable fans that can be adjusted at any nook of your space and can even be easily stored as it separates into two detachable parts. If you need a cool and comfortable ambiance where you can move the soft breezes anywhere anytime, pedestal fans are a great choice. So, take a quick look at this blog to understand what things you should consider purchasing and which Home Depot pedestal fans you should invest in.
5 Things to Remember Before Buying a Pedestal Fan
There are many things to keep in mind before buying a pedestal fan like whether is it cost-effective, requires much maintenance, ease of portability and transportation, and how much speed do they offer.
1. Modes
Ensuring the minimum and the maximum speed that your fan can provide is the utmost attribute to look for. Most of the pedestal fans run at speeds between 800-1000 RPM(rotations per minute). Some of them also incorporate smart modes like a breeze or a sleep mode to adjust the noise quota accordingly to the environment.
---
2. Size
There are distinct-sized pedestal fans available in the market, like 16, 18, and 20-inches tall pedestal fans. So, take a look at your surroundings and pick the right one that you can easily transport and place in a corner. You can also take into consideration the angles it can adjust to so that you can enjoy a direct breeze and keep the room cool and ventilated.
---
3. Portability
Easy portability is another feature you should definitely look into before purchasing a tall-standing fan. As the lighter it will be, the easier it will be to transport around. Portability also means being suitable to be plugged anywhere smoothly and doesn't take up much space when put in a fixed place.
---
4. Pricing
You don't have to spend tons of money to buy a durable, and high-quality pedestal fan. There are numerous options available that come with good-quality, and long-lasting features at affordable prices. Choosing plastic fans are a good choice as they offer pretty competitive prices and great designs.
---
5. Functionality
When investing in a pedestal fan, ensure it's loaded with additional functionality features that make living easier. Smart fans can be managed through remote control, numerous speed modes, an electronic display for easy use, and a preset timer to switch the fan off after a certain amount of time. So, surely look for various features apart from its functionality before you spend your money on a standing fan.
---
Best Home Depot's Pedestal Fans to Choose From
Home Depot houses the most affordable and stylish pedestal fans along with great-quality and added features that you can choose from. Here are some of the top-selling fans offered by the company that are worthy enough to stand the test of time.
1. Ship Pedestal Fan 16-inches 3-Speed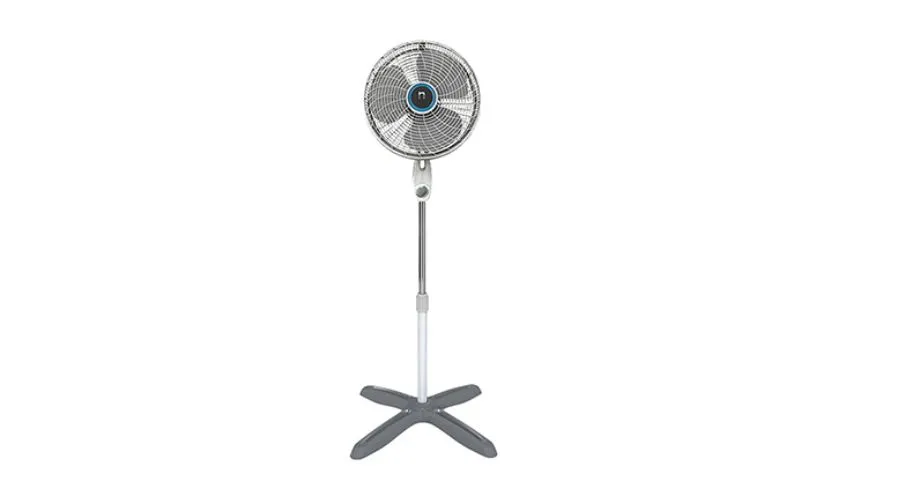 Ship's 16-inch pedestal fan comes with 3-speed options that provide the ideal air circulation for any room setting. It has a sturdy plastic crosshead base that gives it more stability to be placed in any environment. The head of the fan offers wide forward and backward inclinations making it a versatile find. It holds 50 Watts of power, along with silent and powerful operations, costing around $899.
---
2. Pedestal Fan 16-inches Plastic
Home Depot offers the most affordable 16 inch pedestal fan, which is suitable for all rooms and places. The plastic fan has three blades, designed in such a way that they provide a safe and silent operation. They can be easily tilted and adjusted to the desired height you'd prefer. It comes with 3-speed options with a power of 58 Watts to provide pleasant air circulation for your home space. It costs around $489.
---
3. Commercial Electric 18-inches Metal Commercial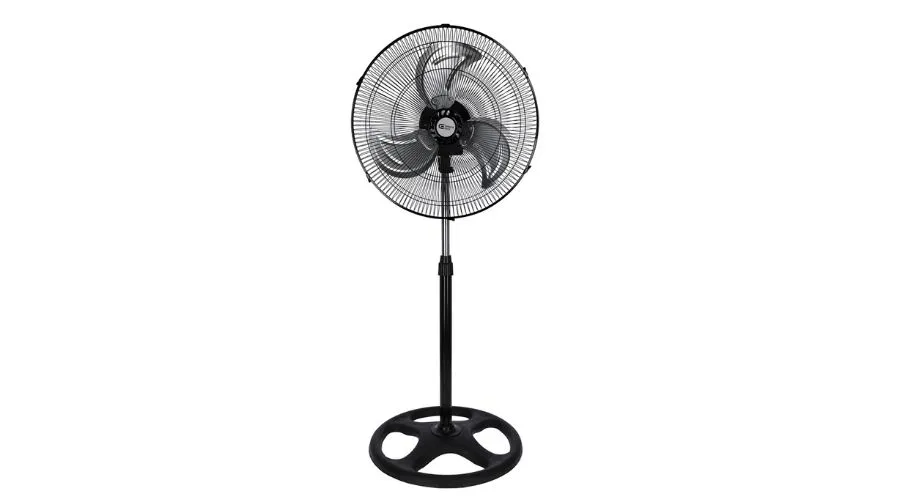 Commercial Electric's 18-inch pedestal fan comes with 3-speed options and an adjustable tilting angle to provide you with a desired angle placement. It comes with a decent design so can be used in both home and office settings. The blades are made from aluminium and hold a motor with 127 volts and a power of 95 Watts. The outer grid is made of metal for making it resistance-proof and costs around $1,399.
---
4. Breeze Pedestal Fan 20-inches Metal Brisa
Breeze's 20-inch classic pedestal fan is perfect for giving a sophisticated look to your indoors along with a pleasant circulation of fresh breeze. The fan can be used in both home and office spaces as it is made of resistant steel and a chrome finish. It has 3 aluminium blades with 3 speeds, a motor with 127 volts of power, and a 3-in-1 convertible structure allowing it to be installed as a pedestal, floor, or wall fan. It costs around $3,999.
---
Conclusion
If you are looking for a pedestal fan that offers various useful features along with a stylish look to add to your place, the abovementioned options are a great choice to invest in. Whether you are looking for a higher-speed Argos pedestal fan or the affordable one, Home Depot has a wide range of pedestal fans you shop from. For more such updates, visit Noble Puma.
FAQs