When we talk about giving our homes a makeover, we often forget to include bathrooms. Our bathrooms deserve to look as special and good! Whether it's tiles, bathroom accessories sets, decorative materials, colors or candles, using our bathrooms should make us feel lavish and comfortable. Home Depot, a home improvement retailer based in America is buyers' one stop shop for home related requirements. From hardware tools, furniture, kitchen, to bathroom, you can conveniently decorate your home as per your vision! 
Bathroom Accessories Sets for a bathroom upgrade!
If you are contemplating how to give your bathroom a new look then have a look at these bathroom accessories sets! 
1. 6-PIECE METAL BATHROOM ACCESSORIES SET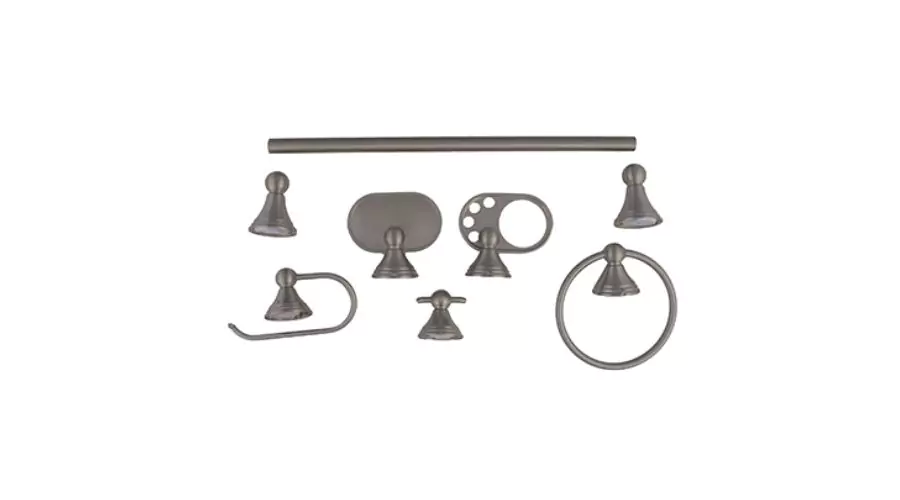 A perfect add-on to your bathroom, this bathroom accessories sets!  has a brushed nickel finish. Accessorize your bathroom with a touch of metal. The metal finish of this set makes it suitable for any type of bathroom whether it is tiled, marble floored, etc. The set includes- Toilet paper holder, Towel bar, towel ring for hand towels, soap dish, double robe hanger and a toothbrush holder. 
Super ideal for big families so they can easily keep their toothbrushes in one place and have sufficient towels available. This set will help one experience the comfort of keeping soap and toilet paper handy. Another benefit of using these accessories is the snap-in fitting, which means that they are easy to install and secure. The smooth exterior layer makes sliding and hanging towels seamless.
---
Also Read : From Low Pressure To High Flow: Explore The Right Home Water Pump
---
2. 6-PIECE RALEY ZINC BATHROOM ACCESSORIES SET
These accessories have a matte black finish which gives a dash of classiness to them. Made of zinc, the set includes- 6-piece hook hanger, soap dish, glass holder, toilet paper holder, towel ring and towel bar. 
The product comes with a guide and hardware for mounting, so you will have a worry free installation experience with this set! If monochromed shades are your thing then this set is exactly what you are looking for! The black is perfect for white wall bathrooms. The accessories will pop in the white background. If you feel like using them in colorful shaded bathrooms then black is an excellent fit for that too!
---
3. 6-PIECE CERAMIC BATHROOM ACCESSORIES SET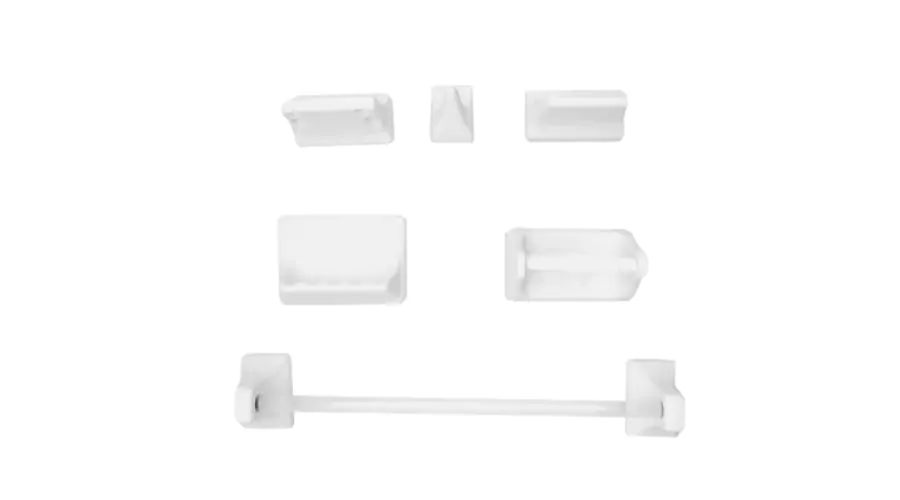 If metal isn't your thing then this 6-piece ceramic set will be a great option for you! The set includes a glass holder, soap dish base, hook, towel bar, roll holder and towel ring. The ceramic material is easy to maintain and attractive. It ensures durability of the accessories, making them suitable for long term purposes. 
Ideal for bathrooms used by a single individual. All needs related to towels and soaps are taken care of with these accessories. They help achieve an elegant look and are easy to clean.  Well-matched for any type of bathroom, they are super functional. If you are environmentally responsible then ceramic products fulfill that requirement perfectly.
---
4. ZINC BATHROOM ACCESSORIES SET (6 PIECES)
Do you love designs and patterns? Then this unique accessory set will certainly seem eye-catching to you. The polished chrome finish of these zinc bathroom accessories is a stunner and will make your bathroom shine. 
The set includes- 6 piece hook hanger, glass holder, soap holder, toilet paper holder, towel holder and towel bar. Early mornings don't have to be so grumpy anymore because you don't need to spend more time searching the house for towels. You can easily place your clothes on the hanger and shower with ease. An elegant fit for your bathroom, you cannot miss out on this beauty.
---
5. GLACIER BAY BATH ACCESSORY SET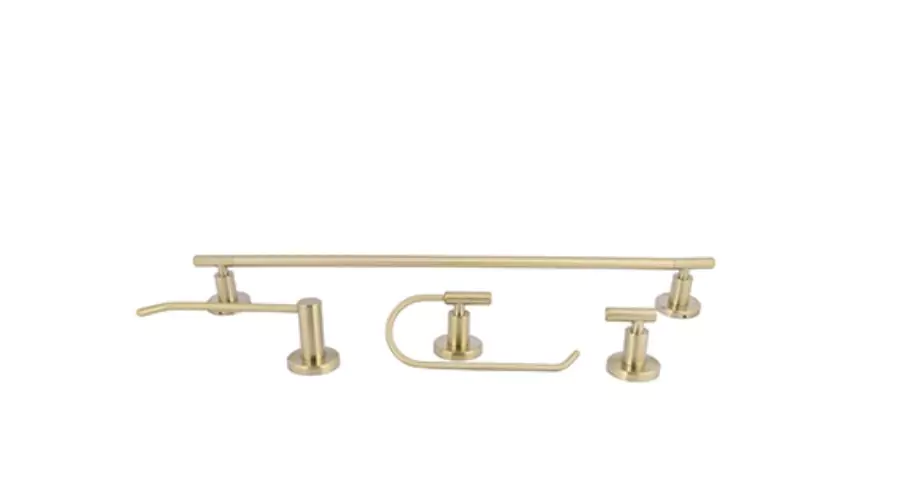 Stacking a large towel collection in a bathroom sounds difficult. But not with this set. Because this accessory set includes- Robe hook, toilet paper holder, and two towel racks. If you love it blingy then get ready to be captivated by the gold finish of these accessories. 
Gold Glacier bay bath accessories are suitable for most bathroom styles and their versatility makes them an attractive option for different users. But if you don't want golden then you can consider silver too! Built using resistant materials, these accessories are protected from corrosion. Mounting tools are provided so you don't have to face problems during the installation process. The refined finish ensures that towels slide in and out easily.
---
Conclusion
Bathroom accessories sets are a way to get all your essential bathroom needs fulfilled. Rather than choosing single piece items, a set ensures that you find many useful accessories in an affordable range. Home Depot has got you covered for that. There is a wide range of bathroom accessories for your space, and all you need to do is choose your ideal set and introduce it to your bathroom! 
For more such information, visit Noble Puma. 
FAQs