It's time to throw away your keys, and go fully keyless with these smart electric door locks that are much more convenient, easy to install, and much more secure. These smart door locks use wireless technologies or a keypad to lock or unlock the doors upon receiving instructions. So, if you are thinking of finally going digital on your home safety, check out this article incorporating the best types of electric door locks offered by The Home Depot for your house that are trending in 2023.
Choosing Ideal Electric Door Locks for your House
Choosing smart locks for homes or security locks for kids' bedrooms might seem like a challenging task as you need to figure out whether you want to invest in a touchscreen lock or go fully digital with a wifi lock and ask Alexa to open or close the door. Take a deep breath, and simply read about all the types of electric door locks available below and choose the one that best suits your needs.
Touch Screen Locks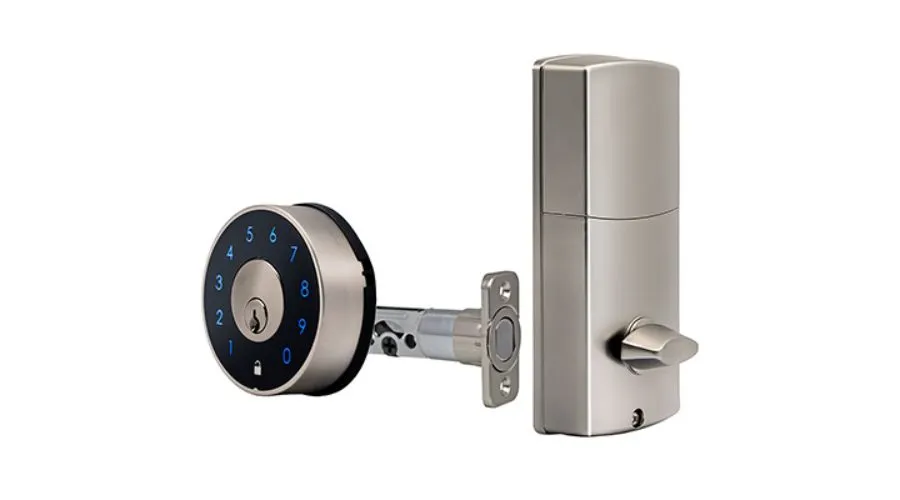 Touch screen door locks provide you with keyless entry access, so you can leave your house without worrying about carrying and safekeeping the keys. When it comes to electric door locks that provide a touchscreen, you can explore Excel's 323 Digital lock, which costs $2,159. The lock comes with a digital deadbolt, and a visible numeric keypad allowing you to generate a random numeric password. You also get a working mechanical key in case of failure.
You can also go for Defiant's Bronze Contempo Electronic Lock, costing $2,745. It provides security and protection for the main door of your house and consists of a touchscreen that only when you touch shows numbers to enter the passcode. The electric door lock also comes with an interior knob, a mechanical key, a battery indicator, and a lock button.
---
Also Read: Keyless Access: Determining the Best Electric Door Locks of 2023
---
 2. Keyboard Locks
When it comes to keyboard electric door locks, they are conveniently programmable and can be used for both your home and office spaces. Kwikset's Smart Electronic Lock with Handle, which costs $4,989, offers safer and more secure operations for your house or office use. They come with a 9-volt battery that lasts for up to 3 years, and with a capacity of 30 distinct codes. It also has a Smartkey Security system in case of technological failures.
If you want a more affordable option for electric door locks, you can invest in Defiant's Castle NS Electronic Lock which costs $1,879. It works best for the main door of your house and comes with ANSI grade 3 quality. It has a working backlit keyboard with a capacity of up to 50 passwords and comes with an interior knob, a mechanical key, a battery indicator, and a lock button.
---
 3. Bluetooth Locks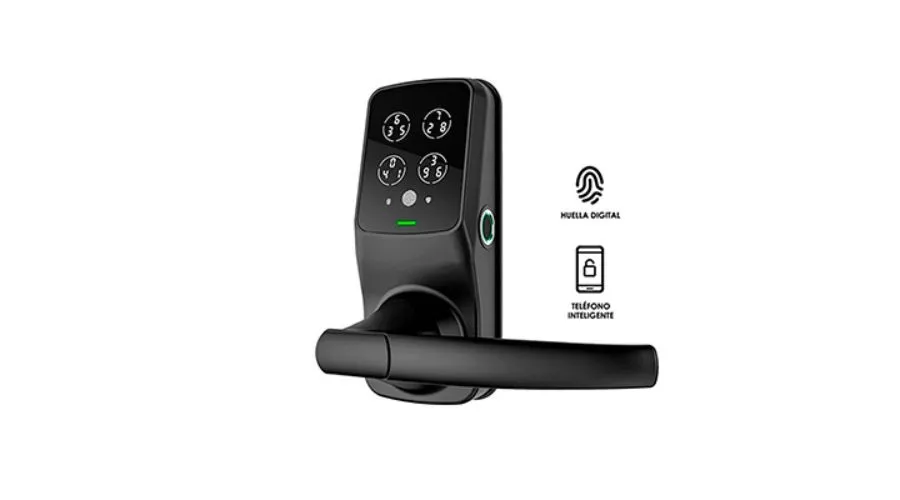 Accessing your door lock from your smartphone has got to be the top choice when it comes to selecting from different kinds of electric door locks available. Lockly is one of the best electric door locks brand that offers smart Bluetooth locks that comes with or without latches. Lockly's Secure Plus Latch Bluetooth Smart Lock Black is designed specifically for providing higher security solutions and costs $5,699.
The lock comes with the patented PIN Genie Technology ensuring the digital display is stylish and changes pattern every time a new person comes to your door. It has a Bluetooth control function that provides AES256 encryption and allows you to wirelessly close or open the door through Bluetooth connectivity. It also incorporates a 3D fingerprint sensor for speed and precision, and an offline mode in case of no internet connectivity.
---
 4. WIFI Locks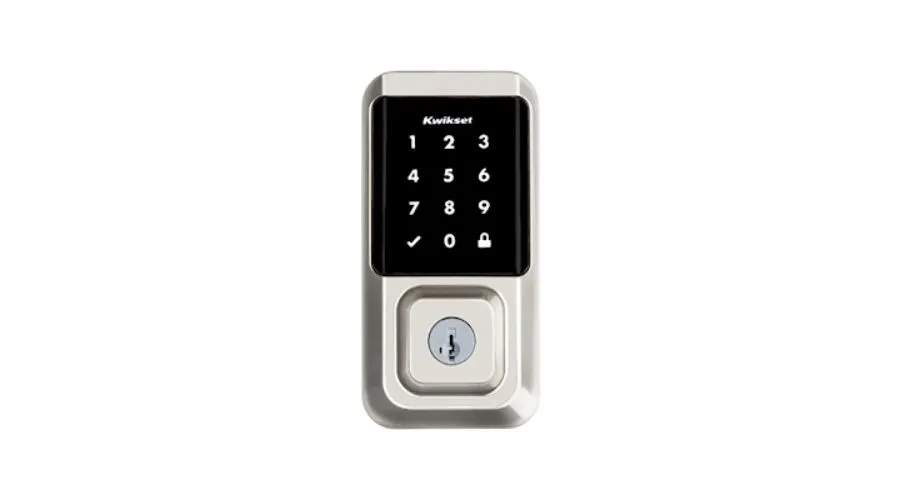 A smart lock solution is obviously a pretty effective way of securing your house, and you don't have to think twice when leaving your place to double-check the lock. These WIFI electric locks are available that give you remote control access from anywhere, and are much safer and more securer than traditional locks.
Kwikset's Electronic Lock Touch Halo with Wifi Nickel Satin, costing $6,099, is one of the best electric door locks of 2023 to invest in. It comes with wifi-connectivity, a touch keyboard, and a capacity of 250 user codes. The Smartkey Security Technology used lets you manage its function through the app or from literally anywhere you can find a wifi connection. It also has a grade 3 security certificate and is pretty compatible with Alexa, or Google Assistant.
---
Conclusion
If you are looking for a smart home device that sits well with Alexa or Google Assitant, these above-mentioned electric door locks are sure to keep an eye on. The Home Depot houses many stunning brands that offer smart locks for homes and offices. With advanced technology usage, these electric door locks are making it convenient and safer to protect your houses and offices. So, explore the online channel right away and go keyless and digital. For more such information, visit Nobel Puma.
FAQs