Tired of losing your screwdrivers or tiny nails? Then you are in the right place! Tool boxes are the answer to your worries. Tool box is a perfect way to store all kinds of tools and ensure that all of your essentials stay in one place. An efficient addition to your tool catalog, tool boxes are time-saving, protective, portable, and durable. 
Why shop with Home Depot? 
A home improvement retailer based in the United States, Home Depot is a perfect go-to for all your house-related needs. Whether it's kitchen utensils or bathroom tiles, build your ideal dream home with Home Depot. The expansive collection of products ensures that customers have a broad selection range and more options. 
Home Depot has a wide variety of tool boxes depending on colors, inches, and compartment length. The promising quality of Home Depot's products confirms that you can find your perfect tool box here with utmost convenience! 
---
6 Tool boxes you can consider to keep your tools safe and secure
Tools are sometimes difficult to maintain. It is easy for them to get misplaced or injure someone if kept in the wrong place. It is inconvenient and unsafe. But not anymore! Take a look at these tool box recommendations– 
1. TOOL BOX WITH 13 INCH COMPARTMENTS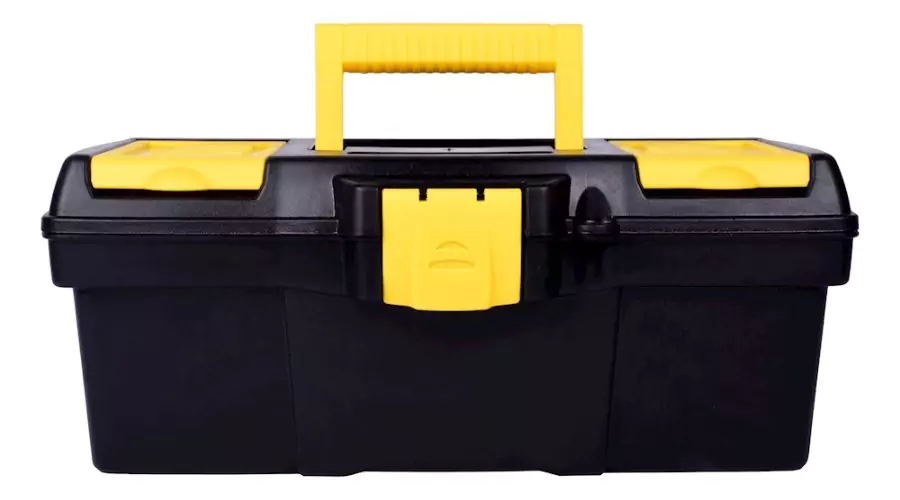 A convenient way to store your electric and mechanical tools, this Truper's yellow and black tool box is exactly what you need if you travel long distances and need your desired tools often. The handle provides a secure way to carry and transport the box. You can store your small tools like nails and nuts in a removable tray. 
It is 13 inches in length and can be easily stored in vehicle trunks. You do not need to worry about losing your essential items anymore because they are all here in one place!
---
2. ORANGE AND BLACK 19 INCH TOOL BOX
A spacious tool box is a treat for every tool owner. This 19-inch toolbox includes two compartments and a tray which ensure a smooth and seamless organizing process. Whether it's hand tools, large tools, or basic tool accessories, you can keep them all here. 
Carry the box with ease using the black-colored handle and use the clasp to close the tool box properly.
---
3. TOOL BOX 16.1 X 56.5 X 31.7 CM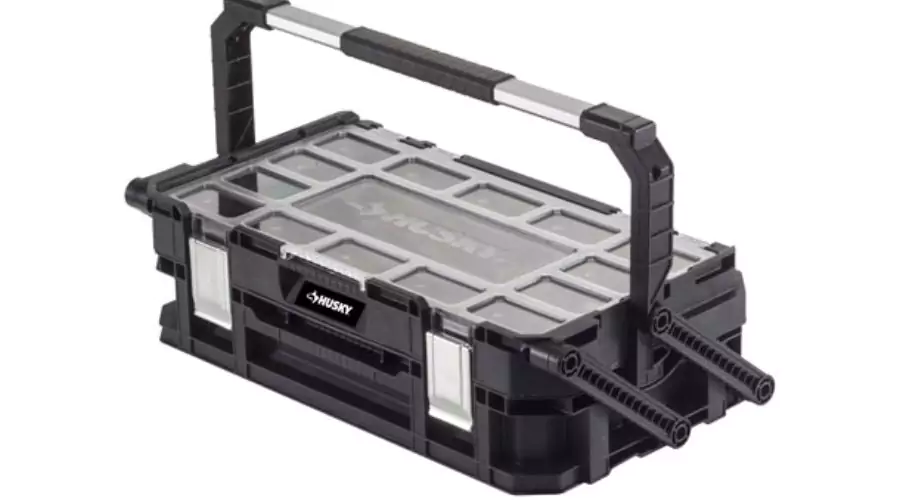 Got a multitude of small and mini tools that are hard to maintain? Then this is an ideal option for you. From measuring tapes, small wrenches to screws, you can organize them swiftly. There are 22 small sections where you can keep varied tools of your choice. 
The tool box opens in stages so you can arrange your materials according to convenience and use. Finally, the box comes with a strong handle to ensure ease of movement.
---
4. RED AND BLACK 21 INCHES TOOL BOX 
This Urrea's red and black tool box is made of plastic and has 7 trays to help you store your tools without getting them mixed. The metal handles make it certain that your tool box is protected and tightly secured. A perfect choice for keeping all the heavy tools in your collection.
---
5. HUSKY 16-INCH TOOL BOX
Tool owners concentrate! You do not want to miss out on this Husky's toolbox. This tool box is designed to facilitate a seamless transportation of tools as well as storing them in an organized manner. The designated space and removable tray help you get a range of tools easily at your disposal. All you have to do is make the choice!
---
6. STANLEY'S 3 IN 1 TOOL BOX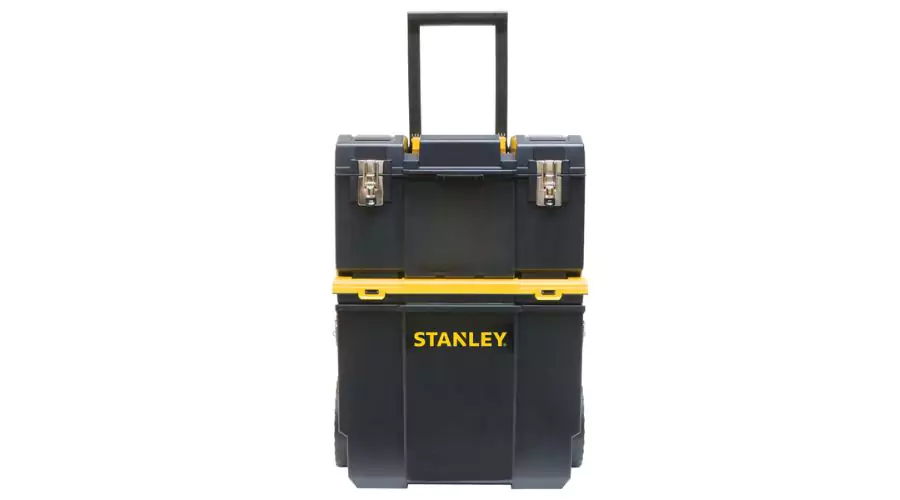 If your job involves regular use of tools then this tool box is an impeccable match for you! Shaped like a suitcase, it has wheels attached to the bottom, making it easy to transport. There are 3 storage options for you- the upper box, the lower compartment, and the central tray. 
If you are a perfectionist and love when everything is in place then this tool box will ensure that for you!
---
Conclusion
Storing tools has never been easier! Now you don't need to worry about how you will carry all your tools. All you have to do is choose the ideal tool box and organize your tools accordingly! Home Depot tool boxes are there for you and if you feel confused then have a look at the suggestions above for guidance! 
For more information, visit the website- Noble Puma. 
FAQs