Are you looking to give your kitchen a fresh and new look without investing too much? Look no further than kitchen covers. With a little creativity and some simple DIY skills, you can now easily change your kitchen worktops and breathe new life into your space. Noblepuma will let you explore the benefits and steps involved in covering kitchen worktops with stylish and affordable kitchen covers. Whether you want to update the look, protect the surface, or add a personal touch to your kitchen, this DIY hack is a cost-effective solution.
Benefits of kitchen covers for lasting transformation: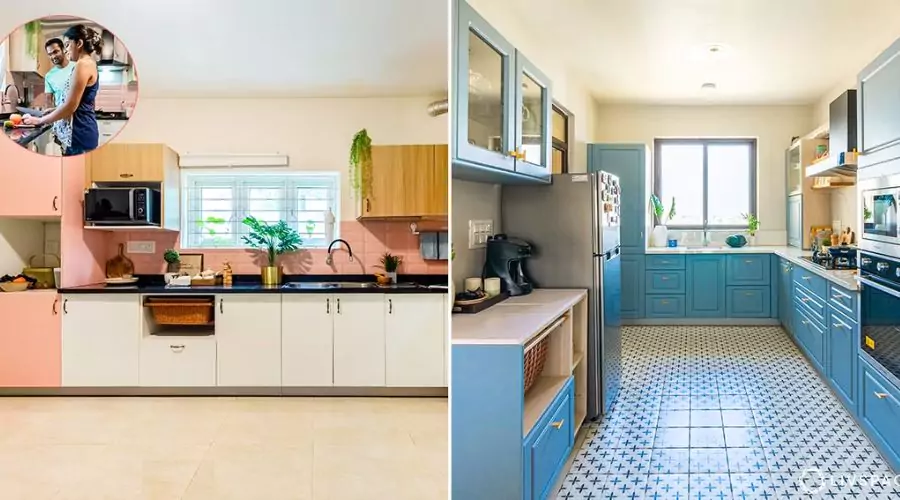 Kitchen worktop covers offer numerous benefits, making them a popular choice for homeowners seeking a budget-friendly kitchen makeover. Here are a few advantages: 
a) Affordability: Kitchen worktop covers are

a cost-effective alternative

to replacing entire worktops. They are significantly cheaper, allowing you to achieve a new look without a hefty price tag.

b) Versatility: Kitchen worktop covers come in a variety of designs, patterns, and colors, giving you the freedom to select a style that matches your kitchen decor and taste. You can select from options like natural stone, wood, or contemporary finishes.

c) Easy Installation: Applying a kitchen self-liner is a straightforward process that requires minimal tools and expertise. You can easily complete the installation as a DIY project, saving money on professional services. 

d) Surface Protection: In addition to their aesthetic appeal, the

kitchen bar covers

provide a protective layer for your worktops. They guard against scratches, stains, and general wear and tear, extending the lifespan of your surfaces.
DIY: How to cover old kitchen worktops?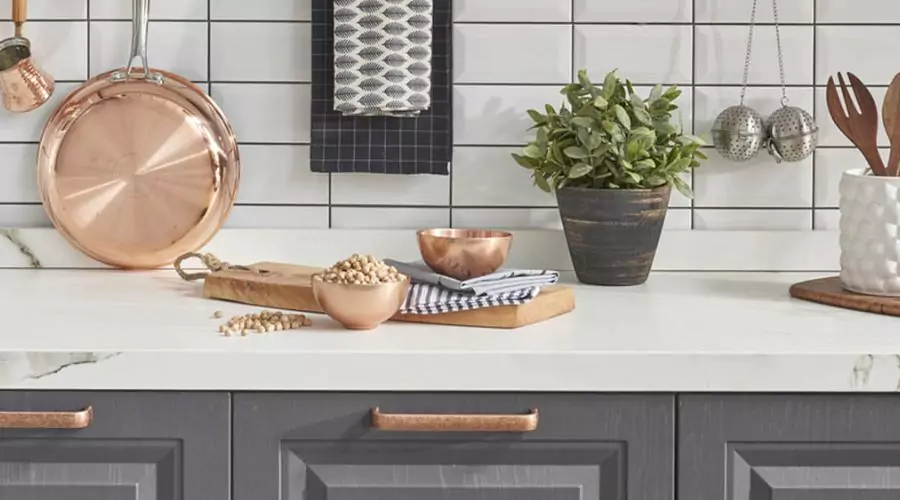 Laminate Sheets: One of the most common and affordable options is to use laminate sheets. Laminate sheets are available in various colors, patterns, and finishes, allowing you to choose a style that suits your kitchen decor. These can be cut to size and applied to the existing worktops using adhesive, creating a durable and easy-to-clean surface.
Self-Adhesive Vinyl: Self-adhesive vinyl is another popular choice for covering old worktops. It comes in various designs and textures, including wood, stone, and tile effects. The vinyl is easy to install, as it has a peel-and-stick backing. Simply measure, cut, and apply the vinyl to the worktops, ensuring a smooth and even surface. 
Epoxy Resin Coating: If you want to give your worktops a modern and glossy finish, epoxy resin coating is a great option. This coating provides a durable and heat-resistant surface that can be cleaned easily. The resin is poured onto the worktops and spread evenly, creating a smooth and seamless finish. You can add color pigments or metallic accents to customize the look.
Tile Overlays: Another way to cover old worktops is by using tile overlays. These are thin tiles that can be adhered directly to the existing worktops. Tile overlays come in various materials, including ceramic, porcelain, and glass, offering endless design possibilities. They provide a durable and moisture-resistant surface that is easy to clean.
Stainless Steel Sheets: For a sleek and modern look, consider using stainless steel sheets to cover your old worktops. Stainless steel is known for its durability, hygiene, and resistance to heat and stains. The sheets can be cut to size and attached to the worktops using adhesive or screws, creating a professional and contemporary finish. 
Wood Veneer: If you prefer a natural and warm aesthetic, wood veneer is a great option. Wood veneer sheets are thin slices of real wood that can be applied to existing worktops. They come in various wood species and finishes, allowing you to achieve a custom and high-end look.
Paint: Lastly, if you're on a tight budget, painting the old worktops can provide a quick and cost-effective makeover. Choose a paint specifically designed for kitchen surfaces, ensuring it is durable and water-resistant. Sand the worktops, apply a primer, and then paint them in your desired color. For added protection, finish with a clear sealant. 
Top pick kitchen covers at Home Depot to elevate your kitchen aesthetics: 
1. Self-Adhesive Vinyl Cover-Multicolor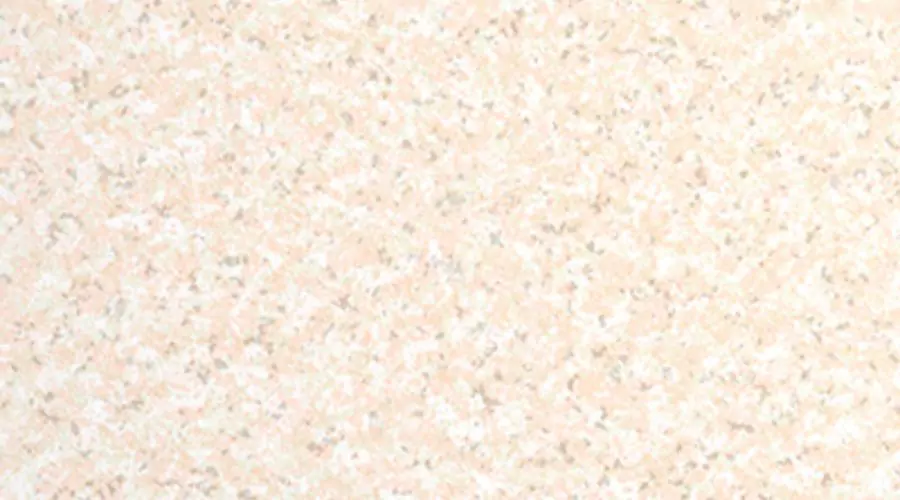 Crafted with extra thick and extra resistant materials, this vinyl cover from Home Depot guarantees a worry-free experience as it can be washed without the fear of breaking or damage. Installation is a breeze with self-adhesive backing, eliminating the need for messy glues or complicated tools. Simply peel and apply the vinyl cover to your kitchen shelves, cabinets, and worktops, and watch your kitchen space come to life.
---
2. Roof For Kitchen Profile Pampas 
Say goodbye to spills and accidents with the unique anti-spill edge feature, which ingeniously prevents liquids from seeping onto the floor and inside your furniture. No more worrying about messy clean-ups or damaged cabinets; Kober Basik Profile Covers have you covered. Embrace the modern kitchen revolution with Home Depot's kitchen covers, a revolutionary product designed to elevate your kitchen to new heights of style and functionality.
---
3. Self-Adhesive Vinyl Cover-Coffee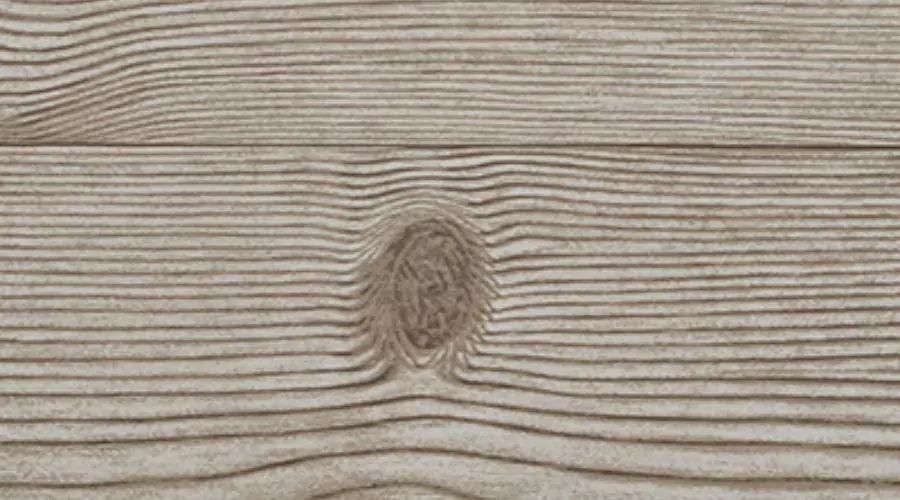 Upgrade your home decor and embrace the versatility of the Coffee Magic Cover. Whether it's for practical use or unleashing your creative potential, this self-adhesive vinyl cover is the ultimate solution for a wide range of projects. With its self-adhesive backing, simply peel and stick this cover onto the desired surface and witness the magical transformation take place before your eyes.
---
4. Roof For Kitchen Profile Bashik: Granite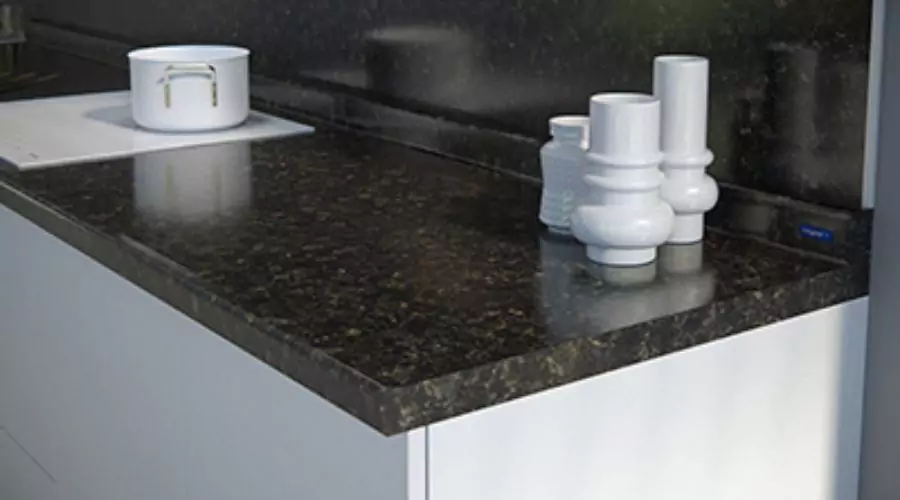 Installation of the Roof For Kitchen Profile Bashik is a breeze, ensuring a hassle-free process for homeowners. Its sturdy and long-lasting construction offers peace of mind, knowing that your investment will stand the test of time. Resistant to stains, impacts, and high temperatures, this roofing system ensures durability and longevity. Your kitchen will withstand the demands of daily cooking and bustling activities, maintaining its flawless appearance for years to come.
---
Conclusion 
Transforming your kitchen worktops with kitchen covers is a fantastic DIY hack that offers an affordable and stylish solution for updating your kitchen decor. So, unleash your creativity, select a design that suits your style, and embark on this budget-friendly project to give your kitchen a remarkable makeover. With the wide range of options, you can easily find a worktop cover that matches your style and preferences. Roll up your sleeves, gather your materials from Home Depot, and embark on this exciting DIY project to give your kitchen a remarkable transformation that will impress family and friends. For more information, visit Noble Puma.
FAQs