Smart assistants. Does that ring a bell? If not, then just a second. Alexa, Cortana and Siri- got it now? Cool, then let's get into it! A lot of us hate doing menial tasks like switching off lights or setting important reminders. Smart assistants are like mini tech robots (not literally) that are designed for the purpose of helping us do such tasks as well as provide additional support. They are basically devices that have virtual assistants installed in them. Smart home assistants are a super cool way to get your work done without putting in much effort. Home Depot's category of smart home assistants includes products from prominent brands like Amazon, Google and Xiaomi.
Best Smart Home Assistant Brands and Models on Home Depot!
Time to incorporate these cute minions in your life. If you want to explore the different types of smart home assistants then here are a few options!
1. AMAZON
World famous e-commerce outlet, Amazon cannot be missed out from this list. With various models and categories, the smart home assistants are convenient and very compatible with living spaces. Designed to provide users a seamless and safe experience, these smart home assistants perform many functions to help humans out with their day to day tasks.
Echo Dot 5th With Blue Clock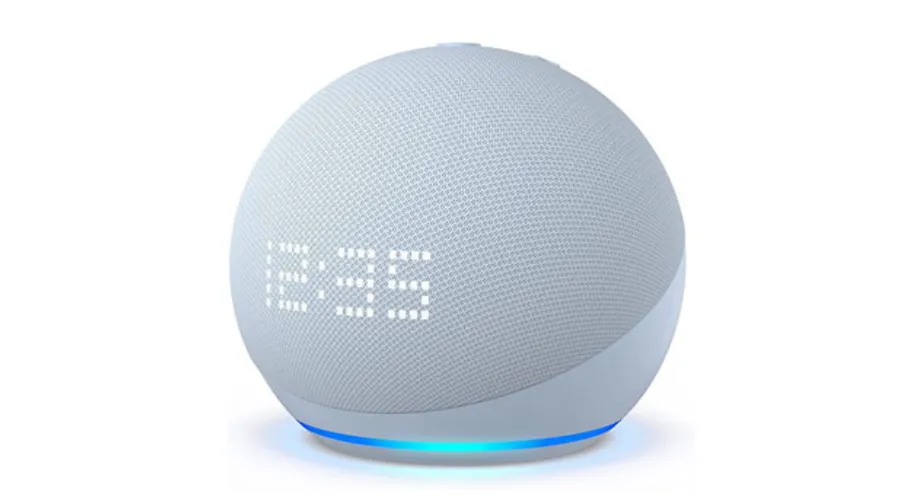 Amazon's echo dots are smart speakers that have Alexa installed to cater to your requests. The Echo Dot smart home assistant has temperature sensors and other triggers. Using the settings option, you can tell the device about your temperature preferences. From turning on lights for you to regulating the AC temperature, the Echo Dot can be customized to do these tasks easily. The LED display is designed in such a manner that it will show you the time, weather, alarms and more! Besides that, you can ask Alexa to play music or answer basic questions.
Also Read: From Low Pressure To High Flow: Explore The Right Home Water Pump
Echo Show 10 With Smart Display
The Echo Show 10 has a smart display and auto movement that will keep you in frame during video call sessions or important meetings. Play music, watch some classic films, and get basic updates from Alexa. The screen is meticulously created to keep the viewer's face in view if they turn somewhere else. Introducing and customizing the device to create a smart home is a handy process. You can also set up ring products and zigbee devices with this assistant.
From controlling fans, geysers, ACs, lights, and thermostats to the latest news, you don't have to move an inch to get any of these done. You can also use the camera to keep an eye on your home while you are gone. The Alexa app will provide assistance with the same.
Echo Studio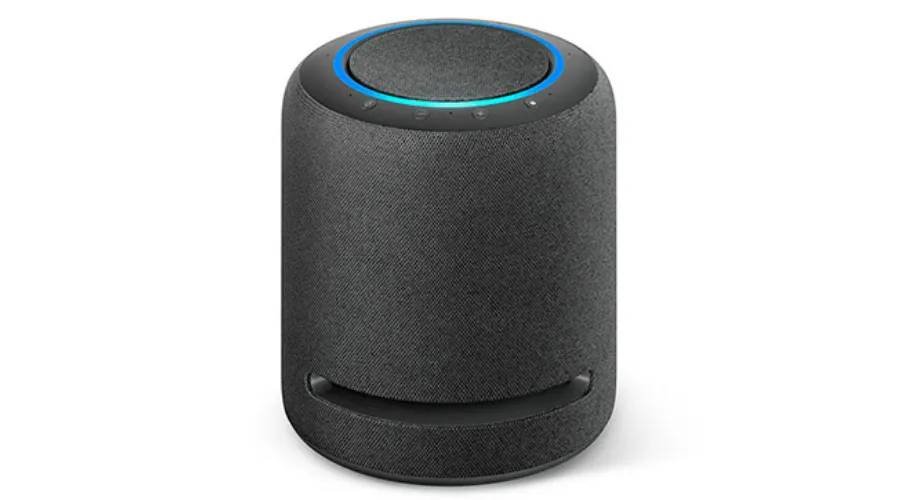 Echo Studio is built to provide an impressive audio experience. The audio technology and bass functions are enhanced and have improved quality. Using the voice command function, you can ask Alexa to do chores like news updates, weather info and bill payments.
The sensory system of this smart home assistant recognizes the sound requirements according to the space and adjusts the music accordingly. You can also send announcements to other rooms of your house and make calls with this device.
2. XIAOMI
Chinese brand Xiaomi is currently one of the hottest mobile phone and technology brands in the world. Its smart home category includes- TVs, Vacuum cleaners, kitchen appliances, lights, and other smart devices. With varied and versatile products in its bracket, MI is a perfect place to start your smart home journey.
MI Smart Speaker Lite
The MI Smart speaker comes with the google assistant. The utility of this device is multifaceted which includes controlling home appliances, basic commands, setting alarms, latest news updates and sound adjustment.
3. GOOGLE NEST
Google Nest is a technology specifically catered to smart home needs, built by Google. The google nest catalog includes smoke detectors, cameras, audio devices and more! Curated to help with menial chores, home control, and fun activities like music, movies and games!
Home Mini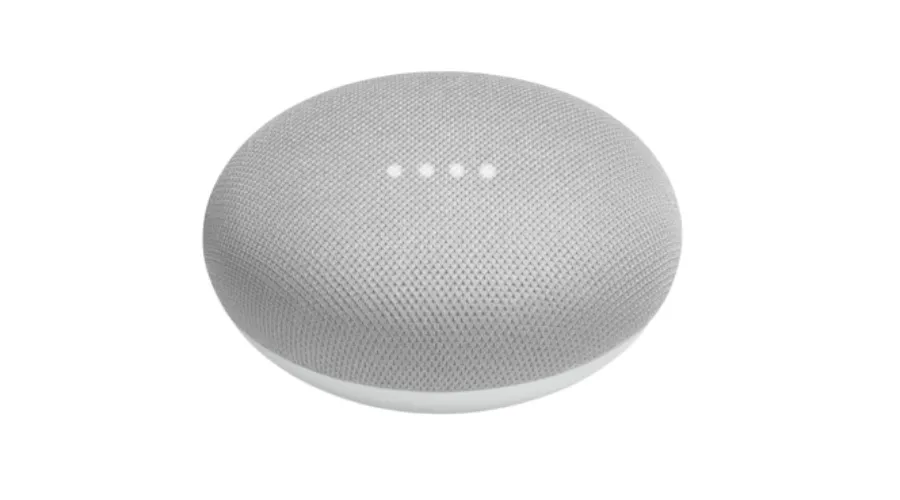 Google Nest's Home Mini will let you enjoy hands free operation as well as basic chores. There are two internal microphones that can recognize six different voices. There are 4 LED lights on the device that convey differentiated meanings- Listening, Thinking, Answering and Microphone deactivate.
Nest Audio
Experience seamless audio with this device. The voice software is designed to give clear and crisp sounds. Set up calendar reminders, play music, set timers within seconds. You can control the audio requirements and sound adjustments depending upon listening purpose.
Conclusion
Smart home assistants are indeed a 'smart' addition to our lives. When one is drowning in work or too ill to get out of bed, these devices become super handy and important. Not only do they help us get our small chores done, but they also help us clear confusions and give quick solutions. Home Depot is a convenient platform to get all your home related needs. The website is handy to use and the products are structured in an orderly manner to make it easy for buyers. For more information, visit Noble Puma.
FAQs