Finding a dining table is a task that requires full attention and time. Whether you want to build a cosy, comfortable space or go bold and lavish, Home Depot has a wide selection of dining room tables and chairs that you can choose from at affordable prices. So, take a look at the list of eight sturdy and stylish dining tables that will transform your space into an elegant and glamorous one.
8 Stylish dining room tables to enhance your space
1. Dib's Melamine Dining Table Gray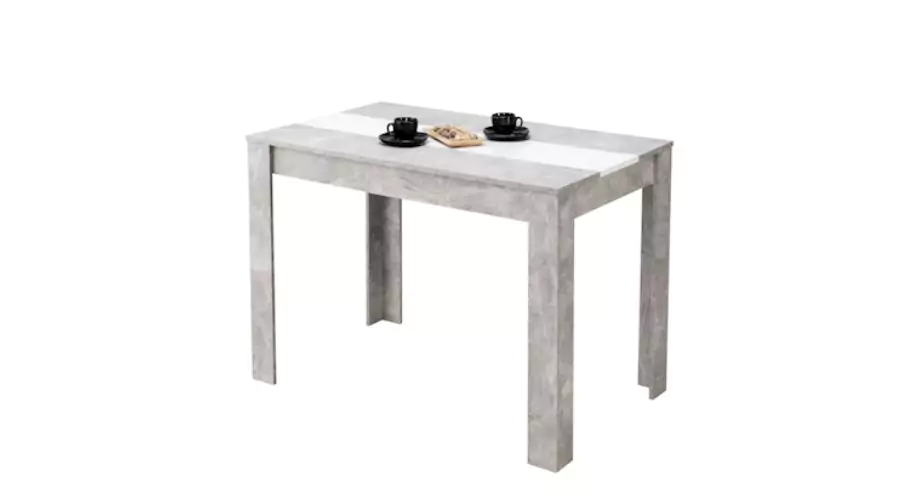 Dib's Melamine Dining Table with measurements of 135 x 80.5 x 74.5 cm is a simplistic yet elegant table that will surely become the highlight of your dining room. It comes with an attractive design in a glossy gray shade and four sturdy legs to support it. The top surface has a thickness of 1cm, making the table lightweight and easy to move and place anywhere you'd prefer. It's one of the best dining room tables to invest in, and it costs $3,149.
---
2. Midtown Concept's White Square Table
Midtown's White Square Table is an amazing find as it has a very minimalist and modern look, which is perfect for smaller houses. It has a sturdy wooden and metal frame that offers stability and firmness and can easily support a weight of around 90kgs. The four-legged table has non-slipper rubber that allows you to easily move it around. The warm white base makes it quite a unique find to look at and it costs around $2,735.
---
3. Gaia's Yoco Dining Table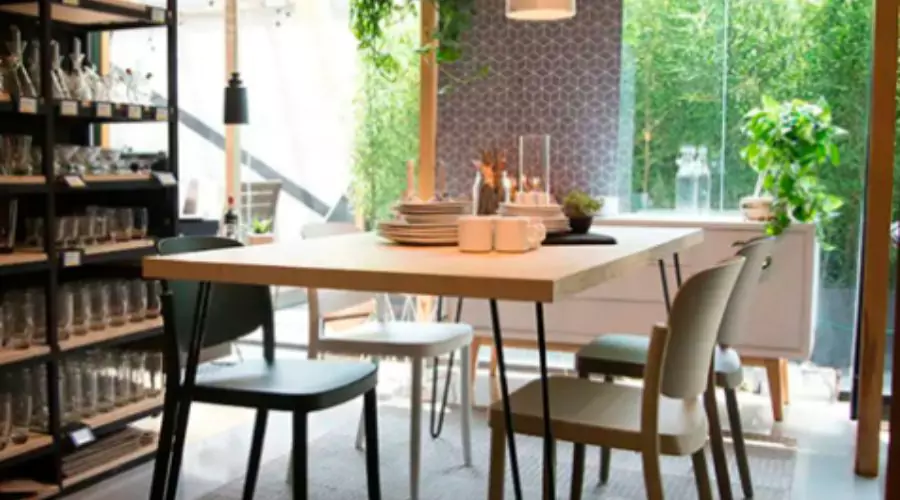 Gaia's Yoco Dining Table is a rectangular-shaped, natural tone table with MDF veneered sheet. It is painted with ash, steel, and electrostatic paint, which gives it a contemporary look. Its measurements are 78 x 90 x 160 cm and weighs around 10kgs, so you easily move it around. The best part about purchasing this amazing dining table is that you don't need to do in-depth cleaning. Simply take a damp towel and dust the dirt away. It costs $8,859.
---
4. Tamarind's Dining Table
Tamarind's Dining Table is a bigger one, suitable for sitting 8 people easily. It has a measurement of 77 x 150 x 150 cm. The beautiful table is made from stainless steel and has a silver touch that gives it a lavish look. It has four strong and stylish legs that make it a stable and versatile find. So, if you want to add a touch of glamour to your space, adding this dining table to your room would be a great fit. It costs around $12,329.
---
5. Alterego's London Dining Room with 4 Black Helsinki Chairs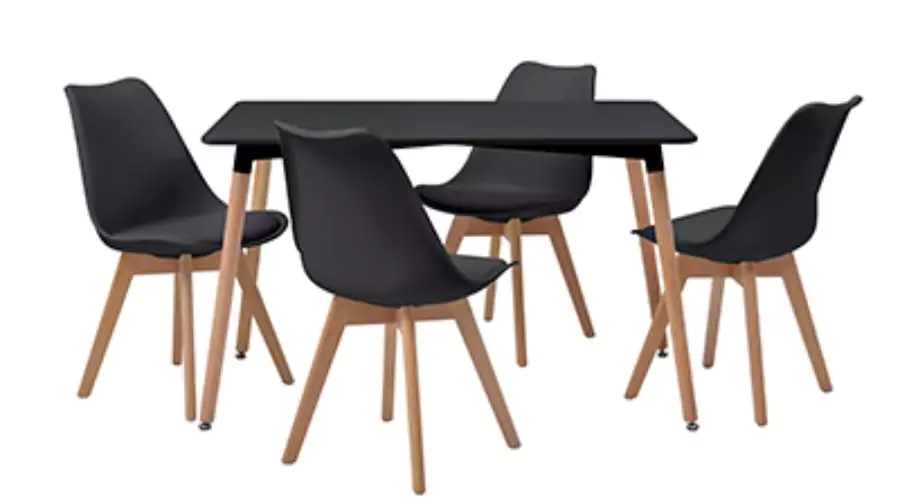 Alterego's London Dining Table Set offers a rectangular black table made from melamine that can sit 4 people. It comes with 4 black chairs made of polypropylene backrests and polyurethane leather sits for providing a comfortable dining experience. It is one of the best dining room tables that is designed in Nordic Style which is ever-lasting. It costs around $10,565.
---
6. Homemake's Round Bar Table with Adjustable Rotation
If you are looking for a stylish and reasonably-priced bar table, Homemake's Round Bar Table is the ideal choice. It has an adjustable height of 65-90 cm and a 360 degrees rotating tabletop. It has a black, strong, and durable solid frame that can support up to 40 kg of weight. The rust-resistant stand is supported by a non-slip debris ring that provides extra stability and protection. It costs around $1,799.
---
7. Brang's Wooden Coffee Table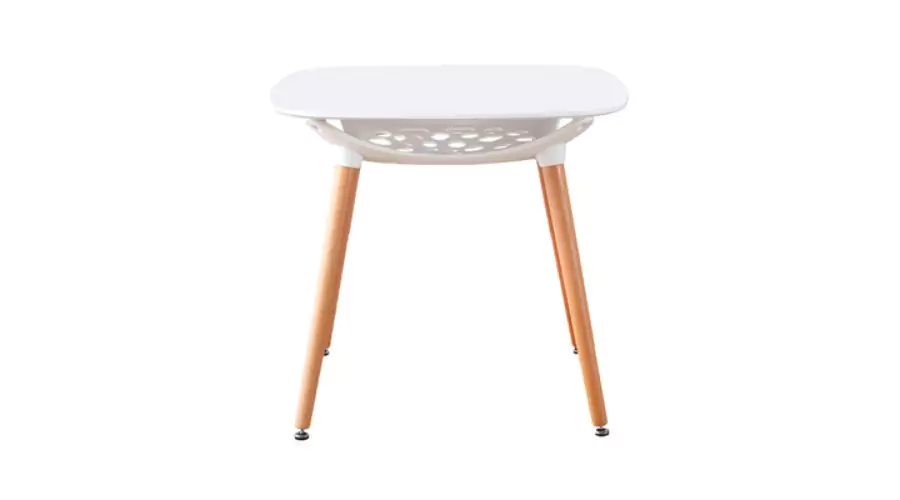 For those thinking of buying a modish coffee table, Brang's Wooden Coffe Table is worth spending on. It serves as a decorative coffee table or you can also use it to display items like vases, or portraits. The square structured table, being one of the best dining room tables, is made up of MDF wood and has an internal shelf to store small articles. The dimensions are 76 x 80 x 80 cm with sturdy legs that can easily adjust to uneven floors. It costs around $4,855.
8. Gaia's Dining Table Evo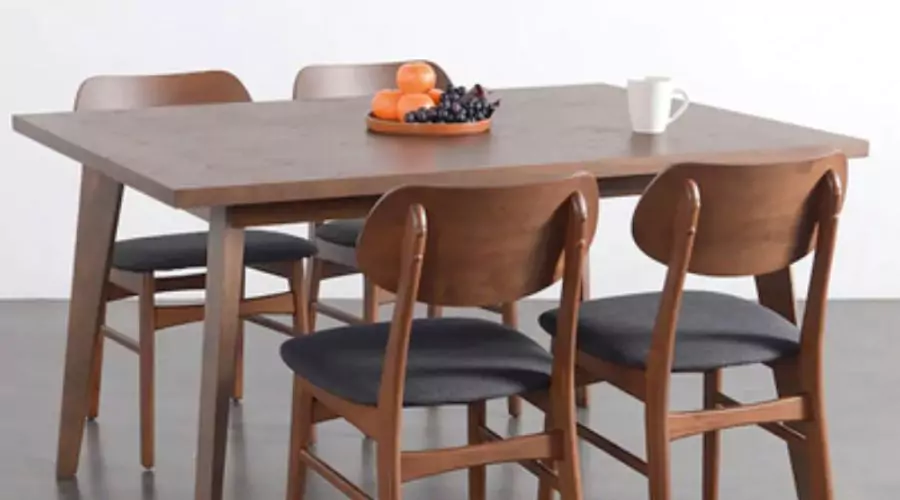 Gaia offers an antique-looking rectangular dining table that comes in a walnut shade. It is one of the best dining room tables to invest in, as it is made of MDF wood with a solid structure and has dimensions of 75 x 100 x 140 cm. The contemporary-styled table has a weight of 29 kg, so you don't need extra hands to move it around the house. It requires minimum maintenance, so you can simply swipe off the dust with a damp cloth. The table costs around $9,029.
Conclusion
Styling or renovating your house is already a tiring task. And, picking out furniture could add to the stress of completing everything on time. To solve one of your problems of choosing from the best dining room tables available in the market, taking a look at Home Depot's widest choices can do so. 
Whether you need a dining table for a compact space or for a larger one, the brand has everything to offer at reasonable prices. So, take a look at the website and tick off one of the tiring tasks on your housing list. For more information, visit Noble Puma.
FAQs