Dreaming of a holiday that combines lush natural beauty, a sub-tropical climate, and captivating experiences? Look no further than Madeira! This idyllic island, located in the Atlantic Ocean, is a paradise for nature enthusiasts and adventure seekers.
From its breathtaking landscapes to its vibrant culture, a holiday in Madeira will help you seek replenishment and rejuvenation. And when it comes to planning your dream getaway, easyJet offers the ideal platform for booking flights and hotels. Prepare to discover Madeira's enchantment like never before.
Top 5 ways to spend an All-Inclusive Holiday in Madeira
1.   Guided trekking to Levada de Maroços and Mimosa Valley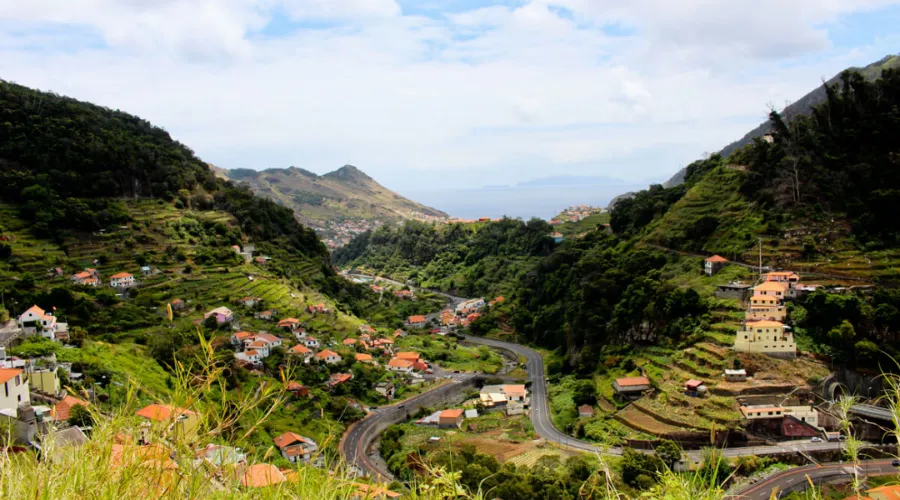 Set out on a scenic drive down the Levada dos Maroços, starting in the Machico Valley, also known as the Mimosa Valley. As you stroll through lush farmlands, you'll get a look at locals going about their everyday lives, tending to their fields, crops, and livestock. Enjoy the captivating sight of lush landscapes and exotic blooms gracing your path as you travel six kilometers along this route during your replenishing holiday in Madeira.
2.   Madeira 4×4 tour from Funchal to Nun's Valley and Cabo Girão
Embark on a thrilling jeep tour of Madeira, venturing into the remote villages nestled within the breathtaking Nun's Valley and behold Europe's highest sea cliff. Not far from the vibrant city of Funchal, discover secluded hamlets like Estreito Câmara de Lobos, renowned for producing the world's finest Madeira wine amidst terraced vineyards. The holiday in Madeira continues to Boca da Corrida, an awe-inspiring viewpoint perched 1,200 meters above sea level, offering panoramic vistas of Curral das Freiras and Madeira's towering peaks.
Explore the charming village of Jardim da Serra, significant in cherry cultivation, where vibrant wildflowers blanket the valley in spring. The tour then ventures to Cabo Girão, Europe's tallest sea cliff at 580 meters, where you can experience the thrill of skywalking on a transparent glass platform. Finally, visit the picturesque fishing village of Câmara de Lobos, known for deep-sea fishing of the unique black scabbard fish at a staggering depth of 1,000 meters, a place favored by Winston Churchill on the island. The tour concludes with a drop-off at your Funchal hotel.
Also Read: Discover The Magic Of Holidays In Bali
3.   Madeira Wine Tasting and Dolphin Watching Tour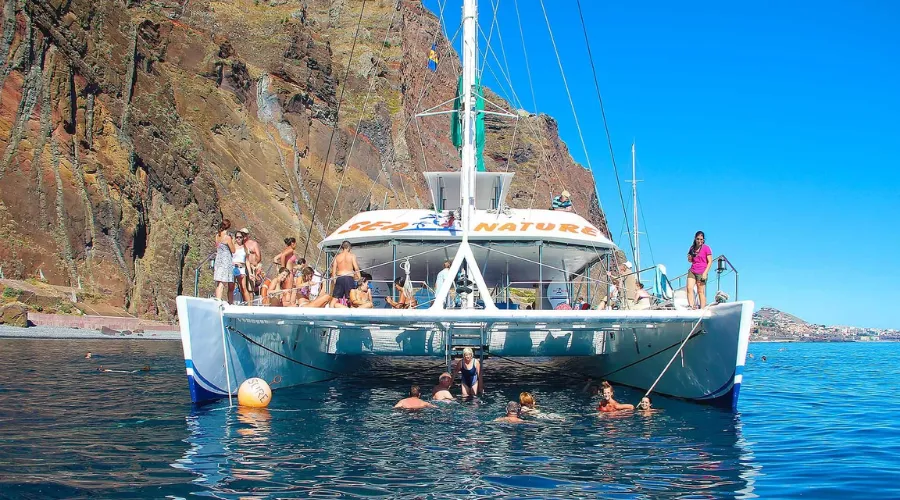 The adventure starts in Madeira's central valley, Serra d'Agua. It takes you off-road for breathtaking views of the island's northern coast, including notable places like Porto Moniz and São Vicente. You'll explore the art of winemaking with a vineyard tour and tasting, discovering the traditions and culture of Madeira's wine production. The journey continues to Cabo Girão, one of Europe's highest cliffs, featuring a glass-floored viewpoint offering stunning views. After the Jeep tour, the day concludes with a Dolphin and whale Watching Trip, a serene catamaran voyage along the southern coast with opportunities to spot these majestic marine animals, and even swim beneath Cabo Girão in the summer months. This excursion combines nature, wine, and ocean exploration for a well-rounded holiday in Madeira.
4.   Guided trekking to Levada Serra da Água Valley
Embark on a 5-kilometer journey along the picturesque levada, a water canal connecting the North and South of Madeira. This scenic trek begins in the Campanário area and offers a chance to explore the rich local flora and fauna. Along the way, you'll be treated to stunning views of renowned spots on the island's southern coast, including Encumeada, Ribeira Brava, and Campanario. The trek's elevation ranges from 510 meters to 570 meters, making it an immersive experience in the natural beauty of Serra da Água Valley.
5.   Guided trekking along the Queimadas Levada, Caldeirão Verde and Santana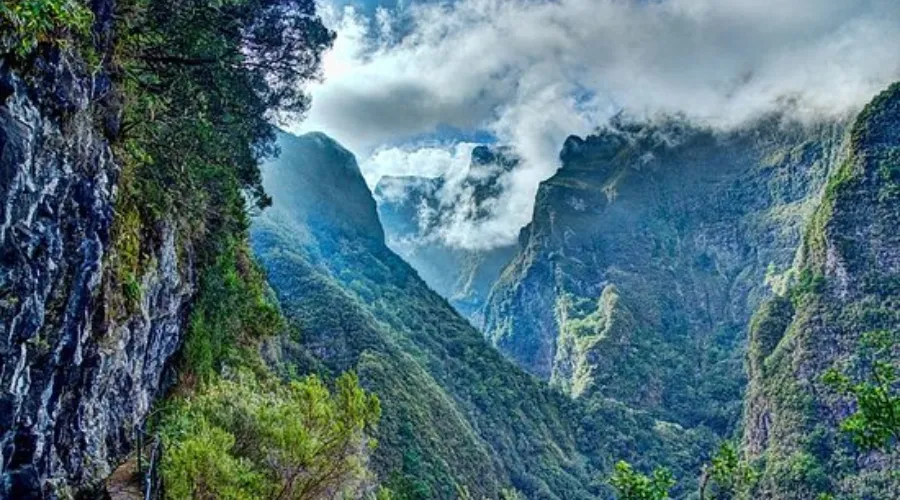 Commence your trek from the Queimadas guesthouse, tracing the enchanting Caldeirão Verde Levada. This journey offers a glimpse of Madeira's most secluded corners, immersed in emerald-green splendor. As you traverse the terrain, revel in panoramic vistas of the villages below and navigate through small tunnels until you arrive at the breathtaking Caldeirão Verde with its magnificent waterfall. Enjoy a leisurely picnic with your packed lunch and proceed to the renowned village of Santana, celebrated for its verdant meadows and traditional houses, characterized by sloping triangular thatched rooftops, whitewashed walls, vibrant red doors, and windows adorned with blue trim.
Make your Dream Holiday in Madeira an Unforgettable Escape with easyJet
With the following tips, you can make your dream holidays in Madeira Portugal an unforgettable experience.
– Create your dream holiday in Madeira with easyJet, a gateway to this splendid destination.
– Madeira offers diverse natural beauty, including mountains, valleys, waterfalls, and beaches.
– Explore the island's charming villages and towns with unique character and rich history.
– Delight in local culinary specialties like espetada, bolo do caco, and Madeira wine.
– Immerse yourself in Madeira's vibrant culture, influenced by Portuguese and African heritage.
– Experience traditional music, dance, museums, and local festivals.
– easyJet provides a variety of flights, accommodation, and car rental options for a seamless trip.
– Don't hesitate; book your dream holiday in Madeira with easyJet today!
Conclusion
Don't pass up the opportunity to spend a holiday in Madeira, a place with year-round subtropical weather and lush scenery, for your ideal vacation. With easyJet as your travel partner, you can effortlessly book your flights and accommodations, ensuring a seamless and unforgettable vacation experience on this remarkable island.
Discover the lush beauty of Madeira and create lasting memories in this enchanting destination with easyJet. Explore the budget-friendly hotels along with guided tours and activities in Madeira for holidays. Make time with your loved ones an exceptional experience by planning your holidays in Madeira 2023 with easyJet.
Furthermore, if you want to read more such interesting and informative travel blogs, visit our website Noblepuma.
FAQs