Switzerland, nestled in the heart of Europe, offers a splendid family getaway. Stroll through charming Swiss villages, where every cobblestone street tells a story. Share the joy of exploring pristine lakes, like Lake Geneva and Lake Lucerne, where you can enjoy boat rides and picnics. 
Switzerland's efficient and scenic train rides make getting around a breeze, perfect for all ages. Your family can savor Swiss chocolates and cheese, learning the secrets of Swiss culinary mastery during the once-in-a-lifetime holiday in Switzerland. Don't forget to visit famous landmarks like the Matterhorn and the Château de Chillon. Your family's Swiss adventure promises unforgettable memories and countless photo-worthy moments.
Tips for Planning the Perfect Holiday in Switzerland with Family
Switzerland, a captivating family destination, offers something for everyone throughout the year. To make the most of your holiday in Switzerland, consider the following tips:
Timing Matters
Switzerland's charm varies with the seasons. Opt for the summer months if you seek pleasant weather and outdoor activities. For winter sports enthusiasts, the snowy season beckons.
Destination Diversity
Switzerland boasts a variety of destinations tailored to different tastes. If you prefer city life, cities like Zurich, Geneva, or Basel are ideal. For an adventure-packed escape, explore the stunning Alps or the Swiss Riviera.
Activity Planning
Schedule family activities in advance to maximize time. Enjoy hiking, biking, swimming, boating, skiing, and snowboarding. Besides, you can also visit amusement parks with kids.
Booking Accommodation
Switzerland is popular, so book early, especially during busy seasons. Select from hotels, flats, and chalets.
Dress for Changeable Weather
Switzerland's weather can be unpredictable. Pack accordingly, including rain gear, sunscreen, hats, and layered clothing to adapt to varying temperatures.
Consider Car Rental
Renting a car provides flexibility in exploring Switzerland, although driving in mountainous regions can be challenging, especially in winter.
Swiss Travel Pass
Invest in a Swiss Travel Pass for unlimited access to trains, buses, and boats across the country, perfect for families looking to explore various regions.
Take Breaks
Switzerland's stunning beauty can be overwhelming. Schedule breaks to relax and immerse yourself in the breathtaking scenery.
Stay Flexible
While planning a holiday in Switzerland with kids, flexibility is key. Embrace spontaneity and enjoy the unexpected moments that arise during your family adventure in Switzerland.
Guided Tours and Activities you Must Book today to ensure an Exceptional Holiday in Switzerland
2-Hour Romantic Tour in Bern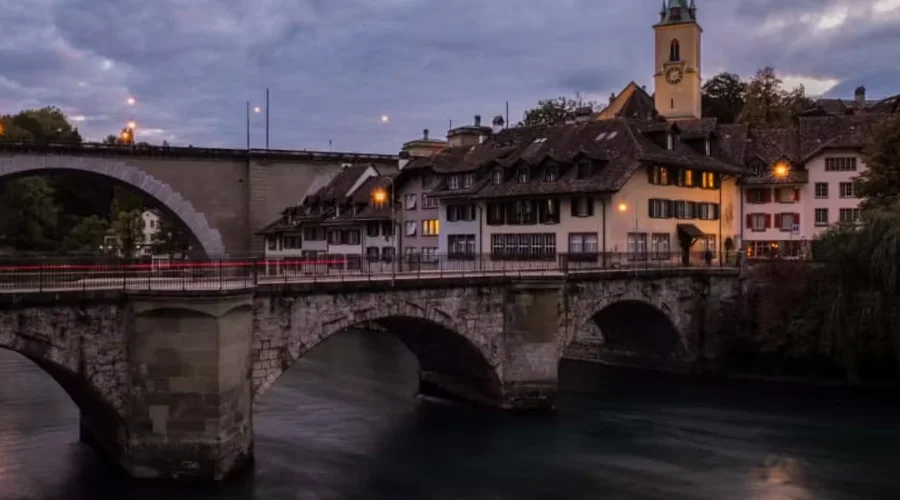 Experience the profound cultural legacy, authentic atmosphere, and inherent splendor of Bern with an enthralling guided tour that is well-suited for couples.
Embark upon an expedition traversing the central region of Bern, commencing from the renowned Old Town, an esteemed UNESCO World Heritage Site imbued with a rich tapestry of historical significance spanning numerous ages. Along the way, you'll encounter symbolic landmarks, such as the Parliament building, and traverse the charming Aar river, soaking in the mesmerizing vistas from Kirchenfeld Bridge. Conclude your holiday in Switzerland by delving into the wonders of the Swiss Alps and exploring fascinating exhibitions at the Alpine Museum of Switzerland, making this an unforgettable experience for you and your partner.
---
Geneva Sightseeing Cruise
Embark on a captivating journey to explore the picturesque harbor of Geneva, all from the serene vantage point of its beautiful lake.
Setting off from the iconic Pont du Mont-Blanc near the renowned Jet d'eau, your excursion unfolds against the backdrop of the majestic Mont-Blanc and the breathtaking Alpine peaks. Along the way, you'll be treated to magnificent vistas of Geneva's celebrated landmarks, including the United Nations headquarters and the World Trade Organization.
This aquatic adventure promises an unforgettable experience as you discover the beauty of Geneva and its stunning lake, with the starting point at Pierre du Niton and a scenic route that includes a close encounter with the famous Jet d'Eau fountain.
---
Guided Walking Tour Through Basel´s Old Town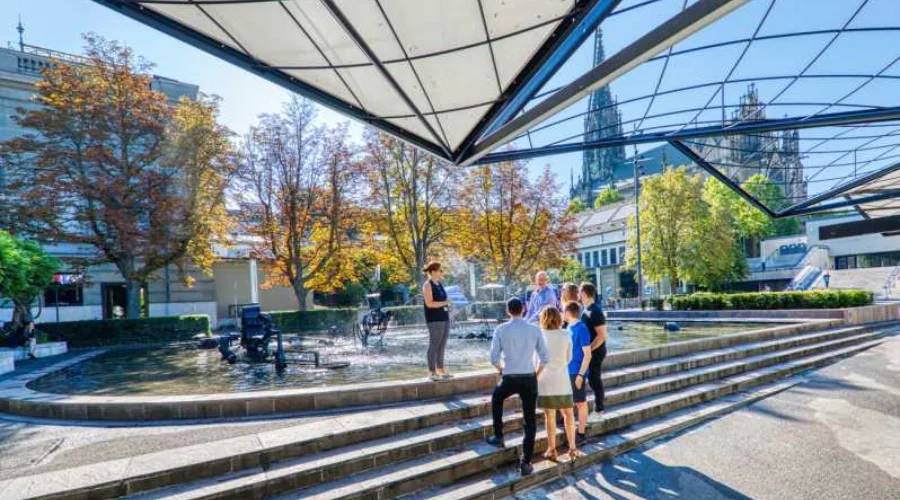 With the guidance of a knowledgeable local expert, embark on a captivating exploration of the picturesque landscapes of Lausanne. This immersive experience will provide an opportunity to discover the city's most charming locations, while also acquiring a deeper understanding of the customs and festivities celebrated by the local community.
During a leisurely two-hour walk, one will be enthralled by the numerous historical narratives of romance that are disguised within the urban landscape of the city, including its streets, buildings, and public spaces. The enthusiastic guide will captivate you with narratives that encompass a wide range of emotions, including deeply moving and sorrowful accounts as well as cheerful and captivating anecdotes.
This guided holiday in Switzerland, designed for a Valentine's Day outing, offers the opportunity to ignite one's romantic sensibilities and cultivate a heightened admiration for the city's romantic fabric.
---
Conclusion
A family vacation to Switzerland is like entering a fairytale. Given this, easyJet makes planning a family holiday in Switzerland simple and affordable. Booking flights and accommodation on their easy platform ensures a pleasant experience. 
You can explore and book different tours and activities in advance. Besides, you can also look for pre-bookings for hotels which will make your stay with family a hassle-free experience. So pack your luggage, prepare for amazing activities, and plan winter holidays in Switzerland 2023 with easyJet.
If you want to read more such informative travel blogs, check out our website Noblepuma.
FAQs