Honeymoon destinations are the best part of the adventure for newly married people. It allows couples to cherish the intimate part of their romance. A new beginning of a lifetime journey should always be a different experience. Since this is the time when couples can also deeply focus on each other.
However, the honeymoon may seem as exciting as a wedding ceremony but to bring out the best of this experience, your destination matters. Therefore, NobelPuma has introduced the top honeymoon destinations that are popular in the world. If you are planning for a honeymoon this summer or anytime this year, these top honeymoon destination is a must-visit with Viator. 
Top Ten Honeymoon Destinations to Keep Your Romance Alive: 
Although there are endless numbers of honeymoon destinations around the world, to ease your search we would like to talk about only the top ten honeymoon destinations which are also the best honeymoon destinations where the sky meets the earth.
1. Honeymoon to Scotland 
Scotland as a country is one of the most visited countries in the world. Whether you are looking for a classic golfing experience with your loved ones or getting carried away by the beauty of nature, it has everything you need for a perfect honeymoon destination. Scotland has many reasons why it attracts hundreds of couples on a honeymoon every year. With the good delicacy of the land, the countless dazzling island, the warm hospitality of the locals, and the magic Northern lights to admire, the county has many wonders stored for couples around the world. There are countless fancy resorts in many major cities in the county, which will leave feeling amazed while your spend the most important vacation of your life.
---
2. Honeymoon to Fiji 
Fiji is considered to be the best place for honeymoon and definitely one of the top honeymoon destinations on our list. There are many five-star rated resorts in the South Pacific and more than 300 islands for couples' adventure. The land is filled with romance in the air. There are many things to discover while you spend the most important vacation of your married life, such as white sand, soothing palm stress, blue lagoons, and screen mountains to get carried away. For instance, Tokoriki Island is one of the best resorts to elevate your romance with your love. It's a place to feel at home right on the South Pacific coastline. The endless experience with fresh seafood, nightlife, and popular award-winning spas for couples make your honeymoon experience a lifetime adventure to cherish. Moreover, Fiji has excellent resorts for snorkeling experiences among vibrant coral reefs and more than 300 stunning islands for endless adventure. 
---
3. Honeymoon to Amalfi Coast, Italy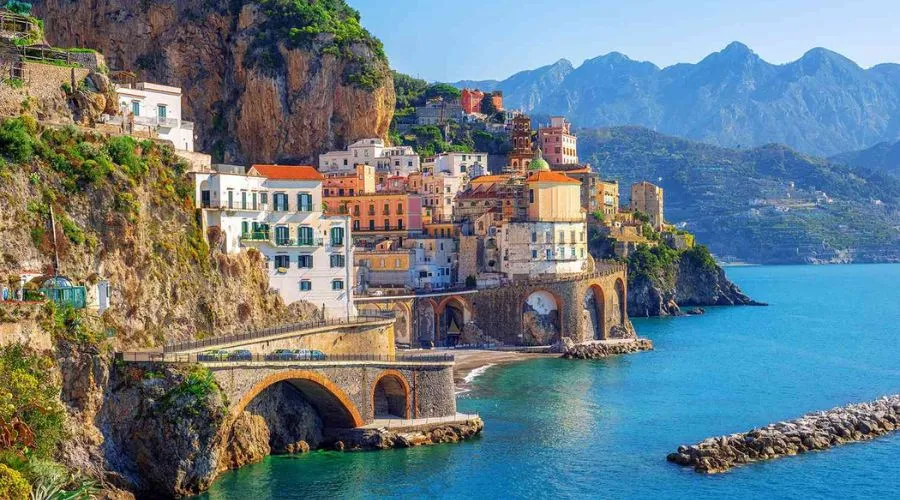 The Amalfi Coast, Italy is one of the top honeymoon destinations. If you are thinking about beaches, seaside towns, dazzling cliffs, and picturesque sights, Amalfi Coast has it all. The coast promises to make your romance enhanced through the stunning coastline and beautiful colorful villages, and what's more, when you walk down the steep and narrow streets with your loved one. The Positano's steep village streets are a great example of a timeless romantic experience with your love. Whether you talk about Moorish architecture or azure water, or you stay at Le Sirenuse, your romance is likely to stay alive for years to come.
---
4. Honeymoon in Buenos Aires, Argentina
If you have heard about the best player Messi, Argentina is not a strange country to people around the world. Yes, Buenos Aires, in Argentina is one of the top honeymoon destinations. The nightlife in the city will leave you amazed, where people from different counties also pay multiple visitations. It has a vibrant culture and a rich heritage of cuisine, traditions, and more. If you are spending your holidays in the city, make sure to take bicycle rides with your love to see the photogenic surroundings. Since the bike lane covers most of the city area, couples make their hours of romantic cycling around the city that showcases beautiful street lights and calming ambiance all over the city. The hotels such as Four Seasons Hotel Buenos Aires or Faena Hotel Buenos Aires are some luxury and yet sensual places for couples to take their romance to the next level.
---
5. Honeymoon to Paris, France
Paris is well known for Eiffel Tower, but apart from this popular tower, there are many magnificent places and landmarks to explore while you are on a honeymoon in Paris. The stunning monuments, charming cafes, boulevards, and more Paris has undiscovered gems in the city for couples. Your honeymoon experience is likely to be delighted by the French cuisine, rich with blended ingredients which are quite popular and one of the top honeymoon destinations around the world. Paris altogether has many adventures to offer to its visitors and couples who are beginning their love journey together. It's the surely best place to get your new life a new fantastic beginning.
---
6. HoneyMoon in Iceland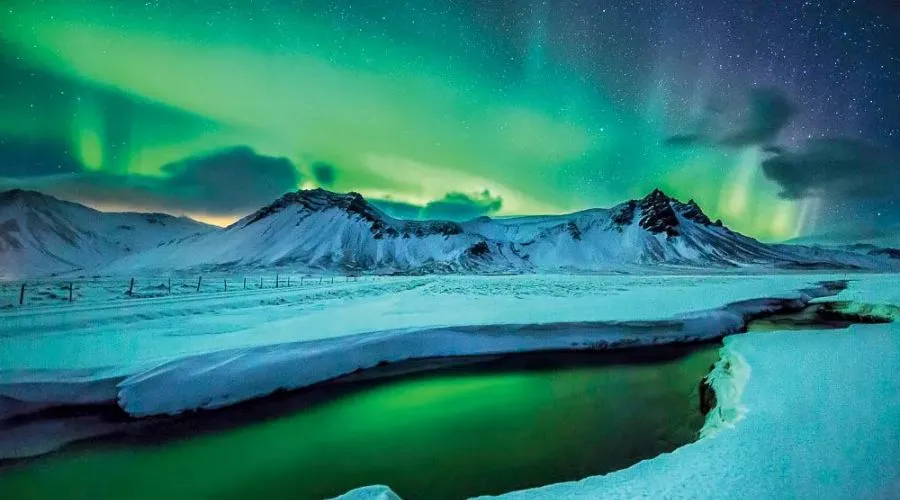 Iceland is indeed home to unique black beaches in the world. There are stunning beaches that are designed by nature with their own natural features and aspects to admire. The villages around Iceland are all full of natural landscapes to experience, rich cultural heritage, the best resorts for couples, cuisines, and more. For instance, Reynisfihara is a beach where you can find black pebbles and the famous diamond beach of Breidamerkursandur will leave your honeymoon on a different level of love and romance. The photographic scene on the beach will leave you mesmerized. If you are visiting Iceland for a honeymoon experience, the country is sure to bless you with its timeless beauty to your new beginning of a love journey.  
---
7. Honeymoon in Maldives 
For top honeymoon destinations, Maldives is one of the most visited archipelagic states in South Asia. The island is located in the Indian Ocean and South West of Sri Lanka. Maldives is often considered the best place for a honeymoon because of the stunning oceanic beauty, and classic resorts built to elevate your romance during your stay. Whether you are talking about turquoise waters, endless surrounding beaches, seafood, and extensive reefs, Maldives has its unique beauty to shower its visitors with an outlandish romantic experience. 
Moreover, the best thing about the resorts on the beaches is that they are highly secure which allows couples to have the best intimate time with activities such as spa treatments, swimming, dining, and more. in Maldives. If you are looking for an enhanced honeymoon destination Maldives should come to your mind. And yes Maldives can be one of your dream cheap honeymoon destinations.
---
8. Honeymoon in Napa Valley, California 
This is a must-visit honeymoon destination if you are looking for a vintage countryside honeymoon experience. The Papa Valley has many exciting things for couples to experience, with wines, beautiful boutiques, iconic restaurants (Calistoga Ranch), and many popular resorts around the surrounding valley. These resorts have the scrumptious delights of cuisines, Wine, and Cocktails. Moreover, there are plenty of spas for relaxing, strolling in the redwoods, or evening walks around the lakes are all the highlights of the valley for the best honeymoon experience.
---
9. Honeymoon in Switzerland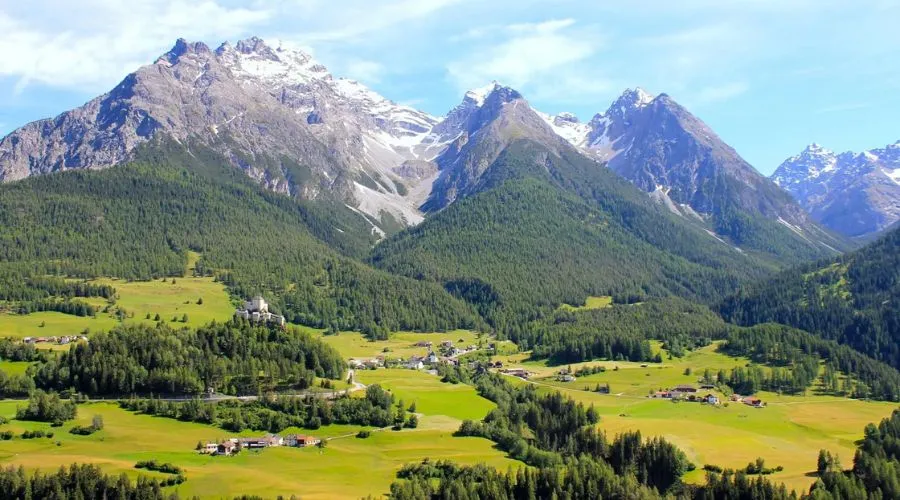 Switzerland is filled with stunning landscapes, historic towns, dazzling villages, and modern cities. This is one of the top honeymoon destinations on our list. Switzerland can is a county where you can have your honeymoon experience with adventures and romances. There are popular mountains to venture into such as Mt Pilatus, Titlis, or Matterhorn, and opportunities for couples to get carried away while exploring the cities, towns, and villages. For instance, take your love on the world-class skiing experience, or try wine at the UNESCO-protected Lavaux wine region. We hope that your honeymoon experience in Switzerland with leave you with a timeless experience.
---
10. Honeymoon in Cape Town, South Africa 
Cape Town city is like a pearl of South Africa. This multicultural city is likely to make your romance have a diverse experience of rich history, food, sensual resorts, tourist places to explore, scrumptious unique culinary style, and more. There are beautiful serene neighborhoods, countless bars, luxury hotels, and resorts for couples. One such best resort is One&Only Cape Town with excellent service. Apart from resorts and hotels, make your romance come alive by visiting mountains coastlines, and wildlife where the sights of penguins and baboons are common animals to explore. This port city has a rich history to bestow its visitors. This is also a must-visit honey destination in South Africa.
---
Conclusion
The above-mentioned top honeymoon destinations are the recommended destinations, if you are planning your vacation anytime this year. Needless to say, your honeymoon planning can be very hectic and confusing to plan out, therefore a marketplace for travel experiences like Viator is the best option for couples who are looking for more affordable and enhanced honeymoon activities. They have expertise in making instance bookings even at the last minuter. Responsive customer supports safe and secure payment options, and more. Viator can make sure that your dream honeymoon destination has the best tour activities to boost your love, affection, and romance. For more information about top honeymoon destinations visit Noble Puma. 
FAQs