With a wrap to the two-week tennis tournament- Wimbledon 2023, fans are feeling a mix of emotions. From satisfied, victorious to disappointed. Some got to experience the feeling of watching their favorite player take away the trophy, while for others it remained a dream.
If you are a fashion geek who wants to incorporate a style inspiration from your beloved sport-Tennis then we got you! Keep reading to know more about Wimbledon and how you can look chic on a tennis match with your friends.
About Wimbledon 2023
Wimbledon 2023, held in the United Kingdom, is a tennis tournament that follows a two-week timeline. The intense men's qualifiers and rounds were held from 26th June to 16th July. The women's singles was a captivating event that went from 27th June to 15th July. Fully played on grass courts, Wimbledon 2023 is the 136th edition of this tournament. It was in the year 1877 when the first Wimbledon tournament was held.
The men's, women's and mixed doubles were enough to keep one's eyes glued to their screens and continued from 5th July to 17th July.
A closet upgrade- Wimbledon inspired summer Style
Are you an all-time tennis lover and want to look stellar in your next game? Then have a look at these recommendations!
1. Skirt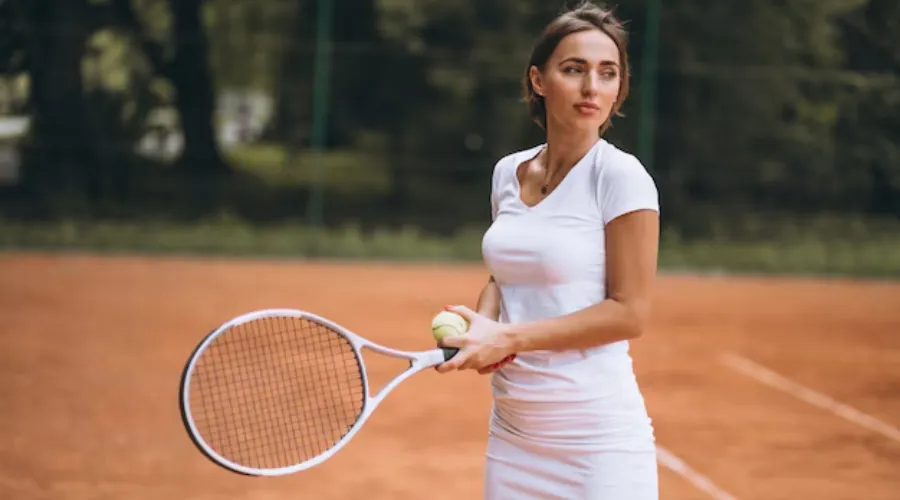 Playing tennis for a woman is kinda incomplete without the 'signature skirt look'. If you are following the vintage tennis style then wearing a tennis skirt with a white colored sleeveless top is a perfect way! Skirts with built-in shorts were a top choice for most Wimbledon stars!
Additionally, you can decide the length of your tennis skirt. Whether you like it short and simple or mid-thighed, there are various designs of a tennis skirt.
2. Sporty Sneakers
Your outfit isn't complete without the perfect sneakers. When you want to surprise your opponent, make a jump or a dash towards the ball, you need to be quick and precise. The right sneakers will help keep your feet comfortable and provide ease in movement.
White shoes have been a popular option for most Wimbledon players! Nothing matches a white Adidas or Nike sneaker finished with a black colored logo.
3. Sleeveless white t-shirt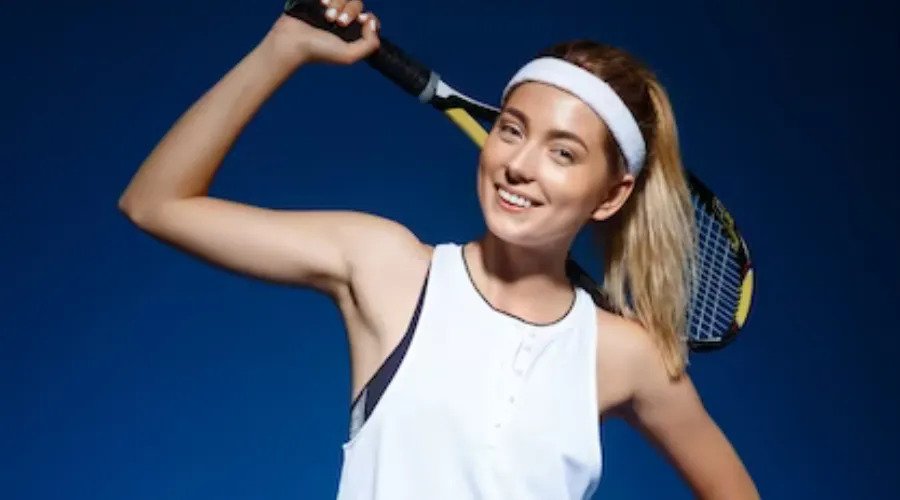 The most famous go-to for tennis women is sleeveless white t-shirts! A highly preferred outfit option for Wimbledon 2023 female players, sleeveless t-shirts are breathable and comfortable. Whether you like your t-shirt skin tight or loosely fitted, incorporate it however you like and get ready to surprise your friends with the new look!
4. Dress
A dress is another great choice! Tennis dresses are not only comfortable but make you look classy and game ready! If you want to adopt the regular tennis girl look in a different way then go for the option of tennis dresses! Most tennis dresses have shorts attached below so you can focus on your match worry free.
5. A white T-shirt
How can we forget Ons Jabeur's iconic look from her match with Elena Rybakina. She donned a white t-shirt and looked absolutely fire! If you are scared of the blazing sun, then you don't have to go sleeveless!
Get inspired by the white t-shirt look and bring your inner sportswoman out! You can complete the look with a pair of shorts or a tennis skirt! Don't forget to add a cap to accessorize the fit.
6. Shorts
Not a fan of skirts? Don't worry because there is another option for you- Shorts! While taking big jumps and running, skirts tend to come in the way. To avoid that, the next best choice is-Shorts!
Shorts are super sporty and convenient. Another added benefit of wearing shorts is that you do not have to deviate from the 'tennis aesthetic'! A highly popular dressing item for many tennis stars.
7. Tennis Cap
A cap is a must add-on for every tennis player. Do you remember how gorgeous Elina Svitolina looked in her white colored tennis cap? In fact, almost every tennis player played in Wimbledon 2023 had a cap on. Not only does it save you from the sun's glare but it also gives you a sporty look.
If you don't want to follow the regular white-colored tennis cap look then don't! Incorporate different colors that help accentuate your fit!
8. Headband
If not a tennis cap then what else can one wear? Well, a headband! If you don't know already then Ons Jabeur absolutely rocked the headband look throughout the tournament!
Headbands are special because they give you a different vibe and keep those small hair strands away from the eye. Who has the time to brush them away right? If you have silky locks that are too small to fit in your ponytail then a headband is a perfect option for you!
Conclusion
Wimbledon 2023 was an unpredictable, intense and fierce experience for fans. With the tournament came a range of fashion inspo. And tennis lovers who want to introduce the latest fashion in their sporty world are welcome to try the above suggestions! It's such a cool feeling to dress inspired from your favorite tennis players! For more information, visit Noble Puma.
FAQ's