Instagrammable travel Destinations have become popular places among many Instagram influencers and also for travellers to visit these places. They are prominent social media places where people like to spend their quality time making interesting reels, stories, and Instagram posts. A better way to make your Instagram profile more thriving and engaging. 
The increasing use of social media has made these places more prominent places to visit. There are many fascinating reasons why they have attracted many Instagram users to explore these unique places. In this blog, we will take you to some top instagrammable travel destinations that will surely leave you breathless. 
Explore the top 9 Instagrammable places for enhancing your Instagram profiles 
Over the past years, these top places undoubtedly have become the most visited places due to their irresistible natural beauty. There are many factors that contribute to each of their uniqueness. Not all places have the same features of natural beauty to admire, but they make a huge difference in making your Instagrammable travel destinations more thriving and engaging. 
1. Explore Savannah in Kenya 
There is no better place than getting your Instagram stories, reels, and posts filled with interesting landscapes, and wildlife animals, where you can find herds of Zebras. Get your camera lens and gears and venture into endless photographs. The amazing sunsets late in the afternoon is also the best time to get the best view of the wildlife in their natural habitat. Whether you zoom in or zoom out your cameras, all your pictures are like to have endless panoramic views. Savannah also has many interesting national parks to visit for more engaging photos to take. It's surely one of the best Instagrammable travel destinations to visit. 
---
2. Explore the endless photographs in Turkey 
Tukey is not just a travel destination for vacation or honeymoon, but the country has many staggering places that are the top Instagrammable travel destinations. Whether we are talking about Hagia Sophia or the Bosphorus to the Blu Mosque, they are likely to leave your Instagram profile engaging. The city of Cappadocia is also a fantastic place for capturing dramatic movement with hot air balloons. Moreover, Istanbul also has something extra to offer to its visitors. Whether you are taking a ship ride to different towns or visiting the beaches in the city, Istanbul has many photographic views to make your Instagram more thrilling. 
---
3. Explore the Deserts of Morocco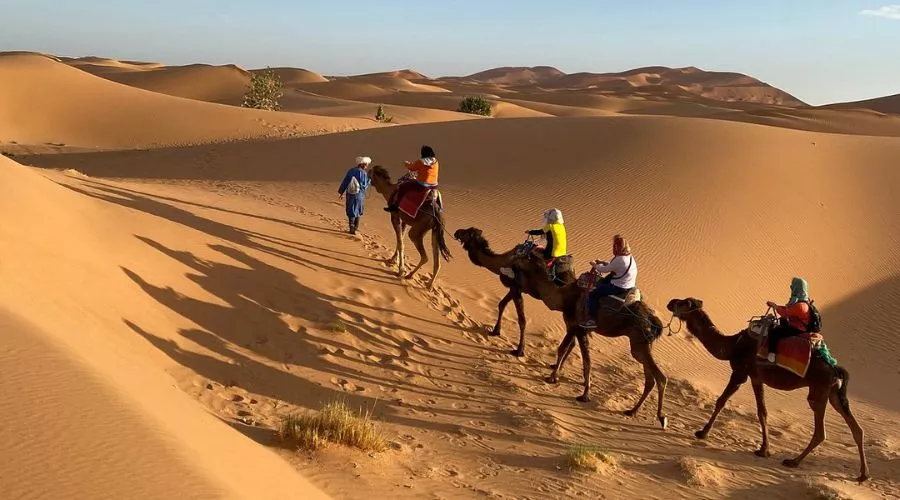 Morocco has stunning desserts which are interesting Instagrammable travel destinations. Get your camera geats and venture into the Sahara deserts in the country. The evening sunsets in the desert will make Instagram reels, stories, and posts come alive. These places are not just for visitors to get mesmerised but for your Instagram audiences to feel the vibes of the flurry deserts. Visit the Kasbahs, take a time out by relaxing on the rooftop riad all make your experience highlighted. 
---
4. Iceland 
The popular travel destination Iceland is not just popular for honeymoons or vacations but it's a must-visit Instagrammable travel destination that will make your whole Instagram journey worthwhile. Capture the northern lights to keep your Instagram profile more engaging. There are many things to capture in the capital city apart from the magnificent northern lights. 
---
5. Instagram journey in Barcelona, Spain
Unlike any other place, Barcelona has its one vibes that leave the visitors stunned. The beautiful city is full of majestic views all over the city. With stunning building structures, and vibrant city life to keep your social media busy. The city is full of magnificent architectural buildings around the city centres. These are the best places to keep your social media friends engaged and yet make them feel the vibes of ancient architectural designs. For instance, the amazing Las Sagrada Familia is the living proof of ancient artistic design. 
---
6  Explore Namibia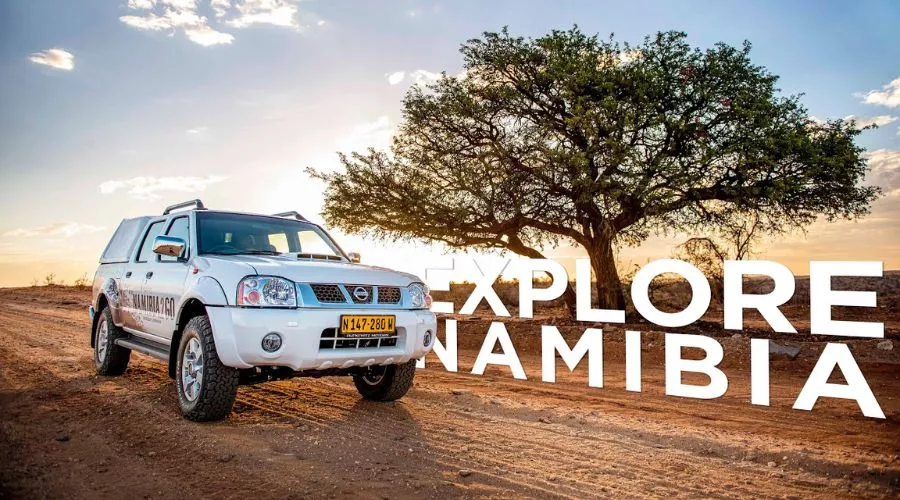 There is nothing like visiting a unique place such as Namibia. Where shall I start, the stunning deserts, the stunning wildlife to capture, and the stunning desert coastlines? And many more things to do in Namibia. This is one of the must-visit instagrammable travel destinations to get the best out of your Instagram journey experience thrilled. If you are looking for a perfect reel to capture, make sure to check out the evening sunset in the desert and the stunning sky blue. Make your reels and stories come alive. Snapping through Namibia's deserts is a must-visit location for Instagrammers. 
---
7. Explore the City of London 
London is not just a vibrant city for travellers for tourists but it has many more exciting things to offer for Instagram influencers. Even if you are simply taking a stroll down the city street, the city will make your snaps busy with endless stories to share with friends. After a heart full of making Instagram content, enjoy a nice evening sipping a glass of beer. Whether you are taking pictures down the city streets or around the city centre, make sure to take the evening setting of sunlight hitting the city. It's a must-capture panoramic view. 
---
8. Explore Costa Rica 
For a more dazzling capture of natural landscapes, nature, rainforest, and deep snorkelling. Costa Rica is a must-visit place for capturing beautiful sights, and getting a deep dive on the beaches for making Instagram content on beaches and snorkelling. If you are a more creative content creator on a variety of content reels, Costa Rica is sure to bless you with more dazzling adventures. This is a must-visit place for making unforgettable memories. The dazzling waterfalls in Costa Rica are some of the best photo spots for Instagram. 
---
9. Explore Norway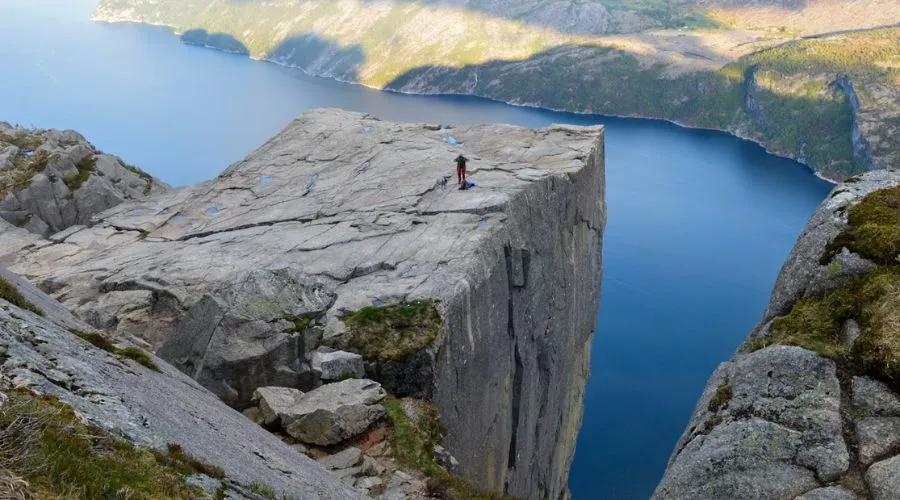 Norway is not only a popular choice for travellers to visit but it's a stunning place to visit. For making endless beautiful Instagram content, There are more than a thousand grand fjords to explore, your camera is likely to thank you for taking all the glamorous places you visit in Norway. Whether you are visiting Tromso, Heddal Stave Church, or Jotunheimen National Park your Instagram journey is a promising exploration indeed.
---
Conclusion 
Whether you are an Instagram influencer or a seldom Instagram user, if you are visiting these top eight places, they are surely tempting to make your social media profile engaging. Let your friends and family enjoy the new sight of you in these places. If you are an Instagram influencer these places will make you come up with new creative ideas to inspire your followers. However, if you are still in a dilemma about making your tour plan, Viator is the best marketplace for making quick bookings on tour activities at an affordable price. Save your money and yet keep your travel experience elevated only with Viator. In addition, Viator has expertise in making excellent bookings even at the last minute. For more information visit Noble Puma.
FAQ's