As we stand on the brink of a paradigm shift in the automotive industry, Volvo's 2024 EX30 Electric SUV emerges as a captivating blend of innovation, sustainability, and driving excellence. Wr will meticulously unpack the dimensions, features, specs, and overall essence of this groundbreaking vehicle. Volvo will make a splash in the automotive industry with the 2024 EX30 Electric SUV. It is expected to make a big debut in a world that values sustainability more and more. This little SUV is more than simply a car; it's a symbol of Volvo's dedication to creating a more environmentally friendly and cleaner mobility future. The forthcoming 2024 Volvo EX30 Electric SUV positions itself as a significant leap forward in Volvo's electric vehicle lineup. Beyond catering to the environmentally conscious, the EX30 is crafted to deliver a seamless and delightful driving experience, combining sustainability with cutting-edge technology. Let's go deep and uncover the many facets of this environmentally responsible gem.
Pioneering Affordability: Volvo EX30 Price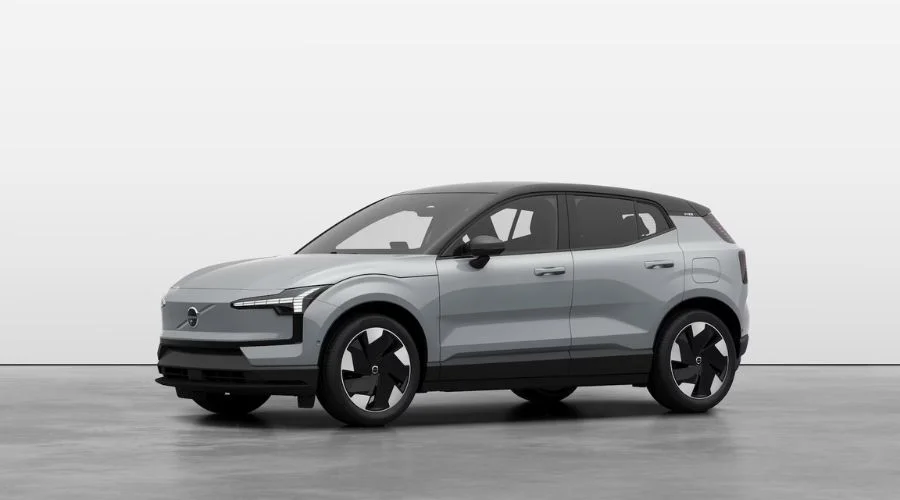 Volvo, renowned for its unwavering commitment to safety and Scandinavian design principles, introduces a paradigm shift with the EX30's competitive pricing strategy. Positioned as a disruptor, the EX30 starts at an enticing $36,245 for the base Single Motor Extended Range Core model. Even the top-tier Twin Motor Performance Ultra, priced at $47,895, challenges preconceived notions about the affordability of electric vehicles, offering a compelling alternative to mainstream brands.
The 2024 Volvo EX30 marks a significant milestone as it steps into the realm of all-electric SUVs. Beyond being a mere addition to Volvo's lineup, the EX30 represents a strategic departure from the industry's normative discourse surrounding charging infrastructure challenges. Instead, Volvo positions the EX30 as an electric SUV designed for the real-world challenging existing notions and setting a new trajectory for the future.
---
Unveiling the Volvo EX30 Specs and Features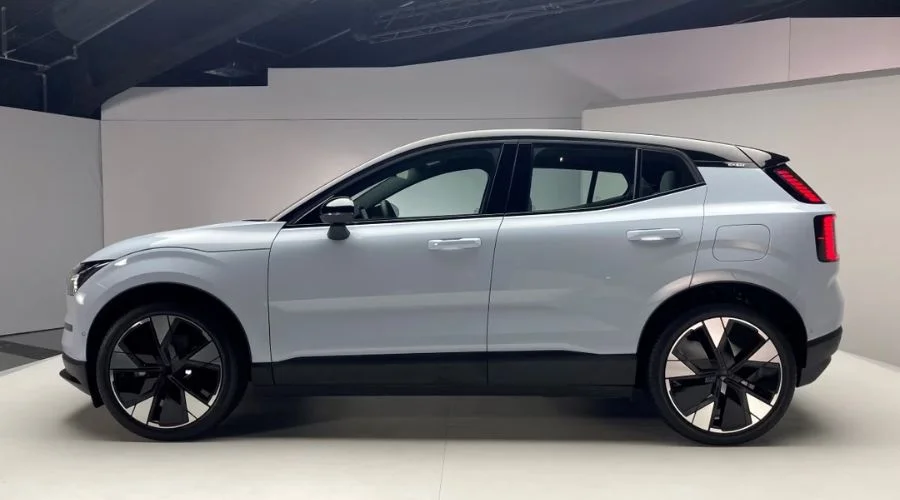 1. Electric Performance
Pioneering Electric Technology: At the heart of the EX30 lies Volvo's state-of-the-art electric technology, representing a bold departure from conventional combustion engines. This advanced electric drivetrain not only contributes to a greener planet but promises an efficient and emission-free journey.

Impressive range: While official range ratings are pending, Volvo's preliminary estimates project an impressive Volvo EX30 range. Anticipated at 275 miles for single-motor models and 265 miles for dual-motor configurations, the EX30 promises a competitive range that challenges the industry's benchmarks. Volvo's commitment to providing electric vehicles that cater to diverse driving needs becomes evident as the EX30 positions itself as a frontrunner in the realm of affordability and range.

Charging: Charging the Volvo EX30 is a streamlined and efficient process designed to complement the vehicle's performance and convenience. The EX30 is equipped with DC fast-charging capabilities, allowing it to charge at 153 kilowatts. This feature facilitates a rapid 10% to 80% charge in approximately 26.5 minutes, ensuring minimal downtime during longer journeys. While the EX30 lacks the ultra-high-power charging capabilities seen in some competing models, the provided charging speed remains competitive and caters to the daily needs of drivers. The charging infrastructure and battery management of the EX30 align with Volvo's commitment to delivering a seamless and user-friendly electric driving experience, enhancing the practicality of electric mobility for a diverse range of users.
---
2. Dimensions and Design
Compact yet surprisingly spacious: In the pursuit of creating a vehicle that encapsulates both form and function, Volvo's commitment to minimalist yet functional design is evident in the Volvo EX30 dimensions. Compact, agile, and urban-friendly, the EX30 stands 20.3 inches shorter than a Tesla Model Y. The distinctive SUV-like presence, courtesy of a tall hood and upright roofline, sets it apart. However, compromises in rear legroom and cargo space become apparent, aligning with its design philosophy tailored for urban environments.

A symphony of aesthetics: True to Volvo's design philosophy, the EX30 is a visual masterpiece—elegant, sleek, and modern. It transcends the realm of being merely an electric vehicle; it's a style statement that seamlessly marries sustainability with sophistication. 
---
3. Technological Innovations
The EX30 features a 12.3-inch portrait-oriented touchscreen with an Android-based infotainment system, offering Google Built-in features like Google Maps, Google Assistant, and Google Play. The interface provides a wealth of information, integrating climate controls, audio, and vehicle settings. Standard driver-assist features include blind-spot monitoring, collision mitigation, a driver attention monitor, and a door-alert system.

Volvo's Pilot Assist system, available in the top Ultra grade, enhances the driving experience with features like lane change assist, a 360-degree camera system, and a park-assist system. While the interface has a learning curve, the EX30 ensures a smooth operation.
---
4. Under the Hood: Volvo EX30
Beneath the sleek exterior of the Volvo EX30 lies a robust and sophisticated powertrain, epitomizing the brand's commitment to performance and sustainability. The EX30 offers two distinct configurations: the base rear-wheel-drive Single Motor Extended Range and the all-wheel-drive Twin Motor Performance. The initial option delivers a respectable 268 horsepower and 253 pound-feet of torque, whereas the latter, crafted for heightened performance, showcases an impressive 422 horsepower and 400 pound-feet of torque. Both setups incorporate a 69-kilowatt-hour battery pack, boasting a usable capacity of 64 kWh. 

This meticulous balance between power and efficiency underscores Volvo's commitment to delivering a driving experience that is both thrilling and environmentally conscious. These specifications make the EX30 an enticing option for individuals in search of a seamless fusion of performance and sustainability in their electric vehicle choice.
---
Volvo EX30: Safety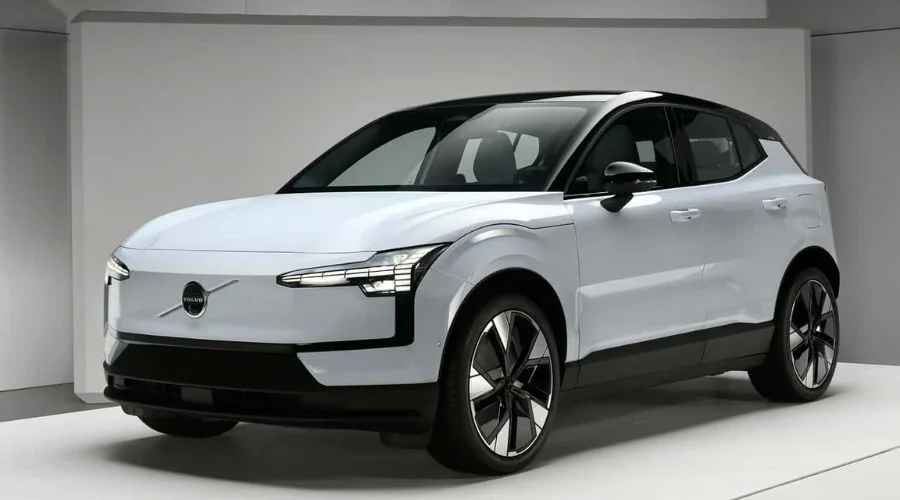 Volvo's unwavering commitment to safety extends beyond on-road features to encompass a comprehensive warranty package, underlining the brand's dedication to customer satisfaction and peace of mind. The Volvo EX30 is bundled with an anticipated four-year, 50,000-mile basic warranty, offering comprehensive coverage for vital components. This assurance extends to the powertrain, which enjoys a parallel four-year, 50,000-mile warranty, providing an extra layer of confidence in the vehicle's durability and reliability. An exceptional highlight is the EX30's eight-year, 100,000-mile battery warranty, showcasing Volvo's trust in the enduring quality and performance of its electric powertrain. 
This robust warranty package underscores Volvo's commitment to delivering a secure and dependable driving experience for EX30 owners. While anticipating the imminent release of crash-test ratings closer to the launch, Volvo's commitment to safety transcends the driving experience, offering a holistic approach that prioritizes the well-being of both the vehicle and its occupants.
---
Volvo EX30: A Game-Changing Entry
The EX30 redefines expectations for mainstream electric vehicles. Its impressive range, high feature content, and attractive pricing make it a standout in the competitive market. The model addresses concerns regarding charging infrastructure and battery investments by prioritizing affordability, aligning with Volvo's commitment to safety and sustainability.
Volvo's latest offering challenges the industry norm, proving that electric cars can be both accessible and high-performing. As a significant player in the electric vehicle revolution, the 2025 Volvo EX30 sets a new standard for mainstream EVs, delivering a compelling combination of style, performance, and affordability.
---
Conclusion
Exploring the price and release date of the 2024 Volvo EX30 Electric SUV unveils a careful balance between affordability and innovation. Volvo's strategic pricing aims to make sustainable driving accessible to a broader audience, while the anticipation surrounding the 2024 Volvo EX30 release date builds excitement for the imminent arrival of this groundbreaking electric Volvo EX30 SUV. As we eagerly await the unveiling, it's a testament to Volvo's dedication to providing not just a vehicle but an elevated driving experience that aligns with the evolving landscape of eco-conscious mobility. Keep your eyes on official announcements, engage with local dealerships, and prepare to embark on a journey into the future of driving with the 2024 Volvo EX30 Electric SUV. For more information, visit Noblepuma.
FAQs