Embarking on an unforgettable adventure to the breathtaking landscapes of Montenegro doesn't have to be a costly endeavor. With easyJet, one of Europe's leading low-cost carriers, travelers can now indulge in the mesmerizing beauty of Montenegro without breaking the bank. Offering an array of cheap flights to Montenegro, easyJet ensures that exploring this hidden gem of the Balkans remains accessible to all. 
Some popular destinations in Montenegro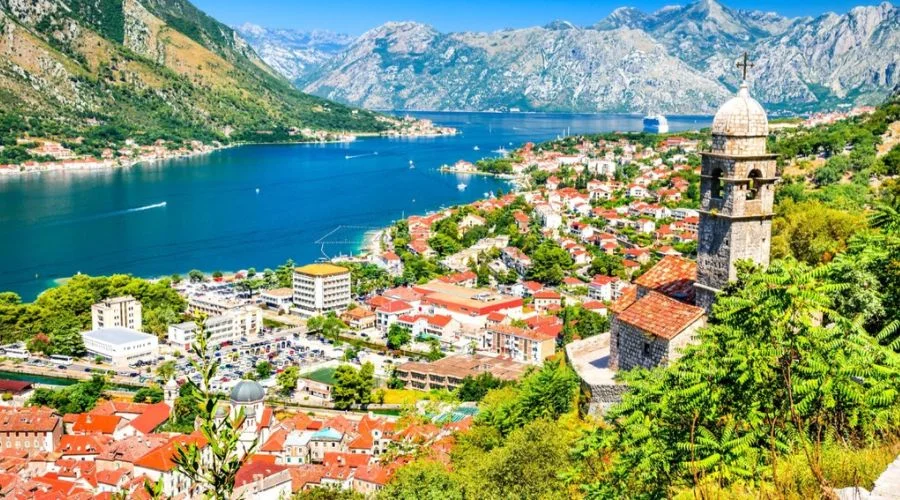 Montenegro boasts an array of captivating places that you can explore. Let's dive into some of the popular destinations in Montenegro, where you can make the most of your cheap flights.
Kotor: Nestled on the

Bay of Kotor

, this UNESCO World Heritage Site is a must-visit destination. With its medieval architecture, charming old town, and breathtaking landscapes, Kotor will leave you enchanted. 

Budva: Known for its vibrant nightlife and beautiful beaches, Budva is a popular coastal town in Montenegro. Stroll along the Budva Riviera, relax on the sandy beaches, and explore the historical old town with its Venetian walls and narrow streets.

Sveti Stefan: Located on a tiny island, Sveti Stefan is a picturesque village that exudes luxury and charm. With its red-roofed stone houses and pristine beaches, this exclusive resort destination is perfect for a romantic getaway or a relaxing vacation.

Durmitor National Park: Nature enthusiasts should not miss

Durmitor National Park

, a paradise for outdoor activities. From hiking and mountain biking to rafting and skiing, this mountainous region offers stunning landscapes, crystal-clear lakes, and the famous Tara River Canyon, one of the deepest canyons in the world.

Lake Skadar: Explore the largest lake in the Balkans, Lake Skadar, which straddles Montenegro and Albania. Take a boat tour to admire the serene beauty of the lake, spot various bird species, and visit charming fishing villages along the shores.

Lovćen National Park: For breathtaking views, visit Lovćen National Park. Take a scenic drive up the winding road to Mount Lovćen, where you'll find the mausoleum of Petar II Petrović-Njegoš, a revered Montenegrin poet and philosopher. The panoramic vistas from the mausoleum are simply awe-inspiring.
Tips to book Cheap flights to montenegro by easyJet
When it comes to booking Cheap flights to Montenegro with easyJet, there are several tips you can follow to ensure you find the best deals. Here are some useful suggestions to help you secure affordable airfares to Montenegro:
Start your search early: Begin looking for Cheap flights to Montenegro well in advance of your desired travel dates. This will allow you to take advantage of early bird discounts and promotional offers.

Be flexible with your travel dates: If possible, try to be flexible with your departure and return dates. Being open to flying on weekdays or during off-peak seasons can often result in lower fares.

Sign up for fare alerts: Subscribe to

easyJet's email newsletters

and fare alert services. This way, you will receive regular updates on discounted fares and special promotions for flights to Montenegro.

Compare prices: Use multiple flight comparison websites and online travel agencies to compare prices across different airlines. Look out for exclusive deals and discounts that may be available for Cheap flights to Montenegro.

Utilize flexible search options: When searching for flights on easyJet's website, use the flexible date feature to view a range of prices for different departure and return dates. This will help you identify the cheapest options.

Consider nearby airports: Look for flights to alternative airports close to Montenegro, as they may offer lower fares. Check if easyJet serves any neighboring airports and assess the cost and convenience of reaching your final destination from there.

Opt for budget-friendly fare options: easyJet offers

various fare options

, including basic fares with limited services and extras. 

Avoid peak travel periods: Montenegro is a popular tourist destination, so try to avoid peak travel periods, such as school holidays or major events, as flights tend to be more expensive during these times.

Be prepared for indirect flights: While direct flights are usually more convenient, they can be more expensive. 

Book in incognito mode: When browsing for

Cheap flights to Montenegro

, use your browser's incognito mode or clear your cookies between searches. This can help prevent airlines from tracking your activity and potentially raising prices based on your search history.
Notable Aspects of cheap flights to Montenegro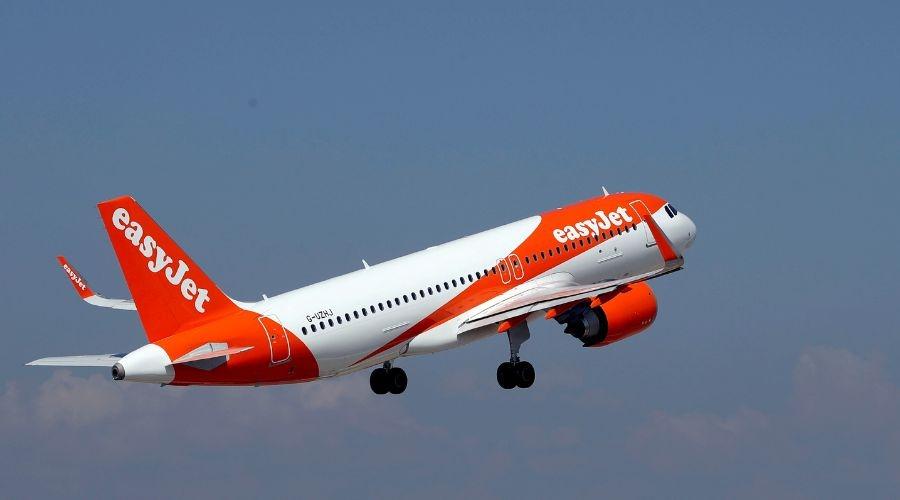 Cheap flights to Montenegro by easyJet offer several notable aspects that make them an attractive choice for travelers. With Cheap flights to Montenegro, easyJet ensures affordability without compromising on quality and convenience.
Affordable Fares: easyJet's Cheap flights to Montenegro are known for their budget-friendly fares. They provide an excellent opportunity for travelers to explore the stunning landscapes and rich cultural heritage of Montenegro without breaking the bank.

Extensive Route Network: easyJet's Cheap flights to Montenegro cover a wide range of destinations within the country. Whether you're planning to visit the picturesque coastal towns like Budva and Kotor or venture into the rugged mountains of Durmitor National Park, easyJet offers convenient and

Cheap flights to Montenegro

from various European cities.

Flexible Travel Options: easyJet understands that every traveler has different needs. Therefore, they provide flexible travel options with their Cheap flights to Montenegro. 

Modern Fleet: easyJet operates a modern fleet of aircraft, ensuring a comfortable and safe journey to Montenegro. Their planes are equipped with state-of-the-art amenities, making your travel experience enjoyable from takeoff to landing.

Easy Booking Process: Booking Cheap flights to Montenegro with easyJet is a hassle-free experience. Their user-friendly website and mobile app allow you to search for the best fares, select your preferred dates, and complete the booking process within minutes.

Onboard Services: Despite the affordable fares, easyJet doesn't compromise on essential services during the flight. Passengers on

Cheap flights to Montenegro

can enjoy a range of amenities, including onboard refreshments, comfortable seating, and friendly cabin crew assistance.

Timely Departures and Arrivals: easyJet understands the importance of punctuality for travelers. Their Cheap flights to Montenegro adhere to strict departure and arrival schedules, minimizing any potential delays and ensuring you reach your destination on time.

Travel Rewards: easyJet offers a loyalty program called "easyJet Plus," which provides additional benefits to frequent flyers. By enrolling in this program, you can enjoy perks such as priority boarding, extra cabin baggage, and free seat selection, enhancing your travel experience on

Cheap flights to Montenegro

.
Conclusion
Thanks to easyJet's cheap flights to Montenegro, the captivating landscapes and rich cultural heritage of this Balkan jewel are now within reach for budget-conscious travelers. Montenegro's enchanting blend of natural beauty and historic charm awaits, and with easyJet's affordable air travel options, you can embark on an unforgettable journey without straining your finances. For more information, visit easyJet and the official website of Noble Puma.
FAQ's